Week 2

Welcome to Week 2 of National Safety Month 2023

WEEK 2 IS PROUDLY SPONSORED BY:



The CASA Pilot Safety Hub is a valuable resource designed to enhance pilot safety. This hub covers a spectrum of critical topics, from non-controlled operations to weather forecasting, flight planning, and controlled aerodromes and operations.
Elevate your flying skills and ensure safer skies by utilising the CASA Pilot Safety Hub. Your safety and confidence as a pilot are paramount!



FATAL ACCIDENT SERIES WEEK 2 MID-AIR COLLISION
Near miss and loss of separation events are one of the most common occurrence types reported to RAAus. Unfortunately, over the past few years there have been several mid-air collisions within Australia, including a mid-air collision in 2022 involving an RAAus aircraft and a glider.


HIGH RISK AREAS & CONTRIBUTING FACTORS
Operations from aerodromes with mixed traffic (Flight training, warbirds, skydiving, gliding, helicopters, IFR, etc.)
Operations from aerodromes with multiple runways, including parallel or crossing runways
Operating within the vicinity of an aerodrome (within 10 nautical miles)
Periods of high workload or distractions within the circuit
Non-standard circuit procedures
TOP TIPS FOR AVOIDANCE
Prioritise building a picture of the location and intentions of other aircraft when operating within the vicinity of an aerodrome
Be predictable - Always maintain standard circuit procedures and join overhead wherever possible
Maintain regular and thorough 2-way radio communication and prioritise active listening to all radio calls
Know how to conduct an effective look-out and keep your eyes outside in the circuit
Understand the needs of other airspace users and exercise positive airmanship to work together with other traffic
Avoid distractions in the circuit, including the closure of EFBs and briefing of passengers
Fit safety equipment such as ADS-B, but also understand the limitations of these devices
---
THE BIG PICTURE
One of the most common causes of near miss incidents or mid-air collisions is a failure of pilots to build a picture of the location and intention of other pilots within the vicinity of a non-controlled aerodrome, in order to maintain situational awareness.
Building a reliable picture to avoid a mid-air collision often requires a number of factors all working together, including:
Effective radio communication - Ensuring transmission of accurate radio calls, as well as actively listening to radio calls from other pilots. Simply making a call and expecting others to remain clear of your position is not enough to avoid a collision.
Standardised circuit procedures: be predictable - Other pilots cannot build an effective picture as to your location and intention unless you maintain standard circuit procedures. Factors such as non-standard joining, non-standard altitudes, or non-standard circuit directions may all lead to an aircraft appearing where they are least expected.
Lookout - It is not enough to rely solely on radio transmissions. Aircraft may be transmitting on an incorrect frequency or may not be fitted with a radio. Every lookout should be conducted as though your radio has failed.
Avoiding distractions - Pilots eyes are drawn within the cockpit now more so than ever before. With GPS, Glass Cockpits, EFBs and Traffic Information, just to name a few, it's important to avoid distractions and focus on the sole purpose of safely flying the aircraft and maintaining situational awareness when operating within the vicinity of an aerodrome.
Working together - Perhaps you have a student conducting wide circuits ahead of you, a glider joining on base leg, an IFR aircraft on a 10nm final, or a slow aircraft ahead of you in the circuit. It's easy to become frustrated in these situations and make abrupt decisions. Is it really worth a life? Work together to stay apart.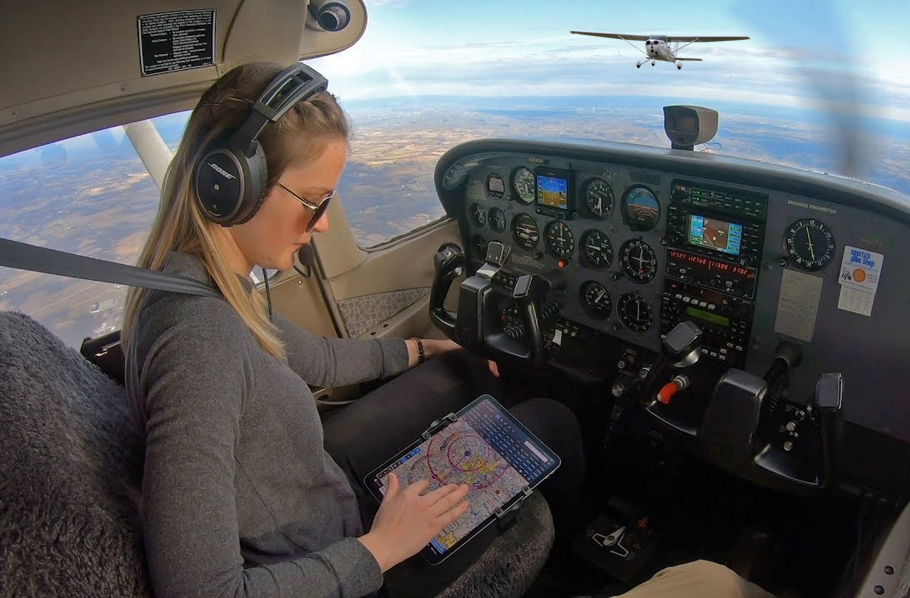 Out of 89 near miss occurrences reported to RAAus;
100% of aircraft were fitted with a radio
74% occurred within the circuit
56% involved a flight training aircraft
37% involved non-compliant circuit procedures
15% involved conflicting circuit directions
12% involved mixed operations
---
EFB TRAFFIC INFORMATION AND LIMITATIONS
EFB Traffic display may provide valuable information to aid in situational awareness, but it's essential to understand the limitations such as a reliance on cellular reception and internet data availability.
Do you know how to activate traffic information on your EFB and are you broadcasting your position?
Do you know the limitations of EFB Traffic Information?
Do you know there are portable devices available to transmit and receive ADS-B traffic which can be displayed on your EFB?
National Safety Month Sponsor, OzRunways, have prepared a short video to brief members on how to use traffic information as well as the limitations of this technology.
---
OCCURRENCE SUMMARIES
The following Civil Aviation Safety Authority (CASA) AvSafety Accident Investigation Video reviews an occurrence involving a collision between two aircraft at Caloundra Airport and uncover valuable lessons aimed at preventing similar occurrences.
---
Mid-air collision involving Cessna 185A ZK-CBY and Tecnam P2002 ZK-WAK near Masterton, New Zealand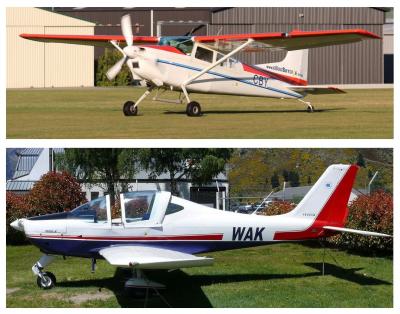 An investigation into a mid-air collision involving a Tecnam P2002 and a C-185 conducting parachute operations in New Zealand identified that both aircraft were preparing to land at Masterton Aerodrome when they collided. The Tecnam was on final approach to land on runway 06, while the C-185 was turning onto final approach to land on runway 06L, a parallel grass runway.
The pilot of the C-185 was joining a non-standard right-hand circuit and did not give way to the Tecnam P2002. A recommendation was made to address non-compliant circuit procedures following the accident.
In addition to this accident, two previous mid-air collisions were also reviewed which identified similarities between all three accidents, including:
The collisions all occurred at unattended aerodromes

Each collision involved an aircraft that was re-joining
The weather conditions on each occasion were good
All pilots made appropriate radio calls, updating the location and intentions
All pilots were familiar with the aerodrome and procedures
Each collision involved a pilot in one of the two aircraft who held a commercial pilot licence or higher qualification.

As a result, the investigation found safety issues that were common to the three midair collisions, including:
Pilots not actively listening to the radio calls from other aircraft.

The adequacy of the training and support of aerodrome managers, especially at unattended aerodromes.
There was insufficient evidence to determine the level of influence that weather, familiarity and pilot experience may have played as a common factor.
What can we learn?
Pilots, regardless of experience, need to maintain an effective lookout and proactively listen to the radio calls made from other aircraft. Pilots need to be aware of and comply with regulatory requirements and follow standard operating procedures.
---

GET TWO ENTRIES INTO THE DRAW TO WIN THIS WEEK

ENTRY METHOD 1:
Join RAAus Head of Training Development, Neil Schaefer, and Assistant Head of Flight Operations, Marty Peters, in our live stream on Alerted See and Avoid
Thursday 12th October at 7:00pm AEDT
Watch the live stream for a codeword and then enter the codeword via the submission form on the live stream webpage.
ENTRY METHOD 2:
View the content above, then click the following link and complete a short quiz to enter our week 2 prize draw!
YOU COULD WIN ONE OF THE FOLLOWING PRIZES*
FIRST PRIZE: Bose A30 Aviation Headset - Valued at $2,050.00
SECOND PRIZE: 12 Month RAAus Flying Membership - Valued at $325.00
THIRD PRIZE: OzRunways Subscription - Sponsored by OzRunways - Valued at $169.00


Applicants must hold a current Flying Membership or Non-Flying Membership In order to be eligible to win the Bose A30 Headset.
---
National Safety Month would not be possible without the support of our sponsors: