Rotax Engines - Did You Know?
Must all RAAus registered aircraft comply with manufacturer requirements?
When it comes to Rotax 912 engine maintenance the only aircraft that are not required to comply or meet with any known design standards is a 10 or 19 amateur built aircraft. While compliance with the engine manufacturer maintenance requirements is not a requirement it is still highly recommended. However a 10 or 19 registered aircraft with a 262AP(5) approval must maintain the engine in accordance with Rotax requirements to retain the approval. Every other 25, 55 23, 24, 32 registered aircraft must comply with the engine manufacturers maintenance process.
The current regulations allow a RAAus member to conduct their own aircraft maintenance if they have completed the L1 accreditation. The Rotax system of maintenance stipulates various inspections and intervals that must be complied with. Items such as the 5-year mandatory hose replacement. This is one item that is currently not complied with across the fleet and is a mandatory requirement.
Can I maintain a Rotax engine on airswitch?
Rotax state: It is not permissible to run a Rotax 912 on flight switch. Reference: 912 Series Maintenance Manual.
Definition of terms:
1.1) Operating hours:
All of the maintenance intervals, such as the 100 hr. inspection and the engine TBO, relate to the number of operating hours of the engine. The operating hours are defined as follows in order to prevent misunderstandings and to ensure safety:
All time during which the engine is running is counted towards the total number of operating hours.

The time is counted irrespective of the load factor of the engine, such as idling or take-off power.
NOTES: A mechanical hour meter is directly coupled to the engine speed, the readings may deviate considerably from those given by electronic remitters (e.g. TCU, FlyDat). Maintenance and overhaul intervals are always dictated by the readings of the electronic hour meter.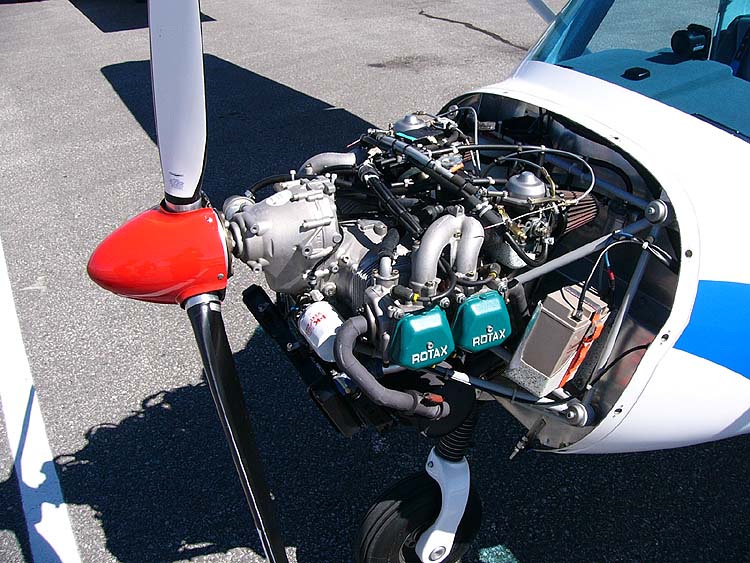 Are there any further requirements?
It is a requirement that a logbook for maintenance activities is kept. It is a requirement that a Piston Engine Condition report is completed every annual or 100 hourly inspection is carried out.
Can I operate my Rotax engine "On Condition"
Although RAAus recommends that the engine manufacturers' overhaul schedules be followed, "On Condition" operations may be an option, unless the manufacturer specifically excludes it. "On-condition" is not available for LSA unless the manufacturer states otherwise.
Where can I find more information?
https://www.rotax-owner.com/en/support-topmenu/engine-manuals