RAAus Scholarships
2023–2024 RAAus Scholarship Program
For many years the GYFTS Scholarship program has provided seed funding to hundreds of aviators and it is something RAAus is very proud of. With the ongoing contributions from Airservices, OzRunways, GoFly Aviation, and our Flight Training Schools, the RAAus Scholarship Program will continue to assist in making people's aviation dreams come true.
Download the Airservices and RAAus Information Sheet
Applications for the 2023-24 scholarships have now closed.
Meet previous winners
Jackson Polinelli
My name is Jackson Polinelli and I was very fortunate to receive a RAAus Scholarship in May 2016. I was just 15 years old at the time and in Year 10 at school and the scholarship helped fast track my flight training with my local flight school on the Sunshine Coast in Queensland.
I started my flight training at 13 years old and trained throughout high school when my single Mum's finances permitted, hence another reason the Scholarship was genuinely and sincerely very much appreciated. She has been my biggest supporter and continues to support me to this day wherever she can.
In years 10-12, I travelled daily from the Sunny Coast to Brisbane to attend Aviation High School, where I studied and immersed myself in all things Aviation. In Year 12, I received the 'Airman of the Year" Award, a sought after Award for aspiring young Pilots as well as the 'Aircraft Maintenance Engineering Excellence' Award for the Cert 11, I completed in Aircraft Line Maintenance with Aviation Australia whilst still at school.
Since year 12 I've continued to pursue a career in aviation. I'm currently undertaking my Commercial Pilots Licence with Air Gold Coast and still commute back to the Sunny Coast where I live while studying. I continue to love my flying and it's all I've ever wanted to do. I'm now 20 years old and looking forward to achieving my CPL in approximately August this year and can't wait to enter the workforce as a Pilot. I hope and pray there will be a position for me out there and I'm willing to do what it takes to open those doors to my first job. Thank you again RAAus, without your generous financial assistance, I may not be in the position I am in today. I will be forever grateful.
Genevieve Hackett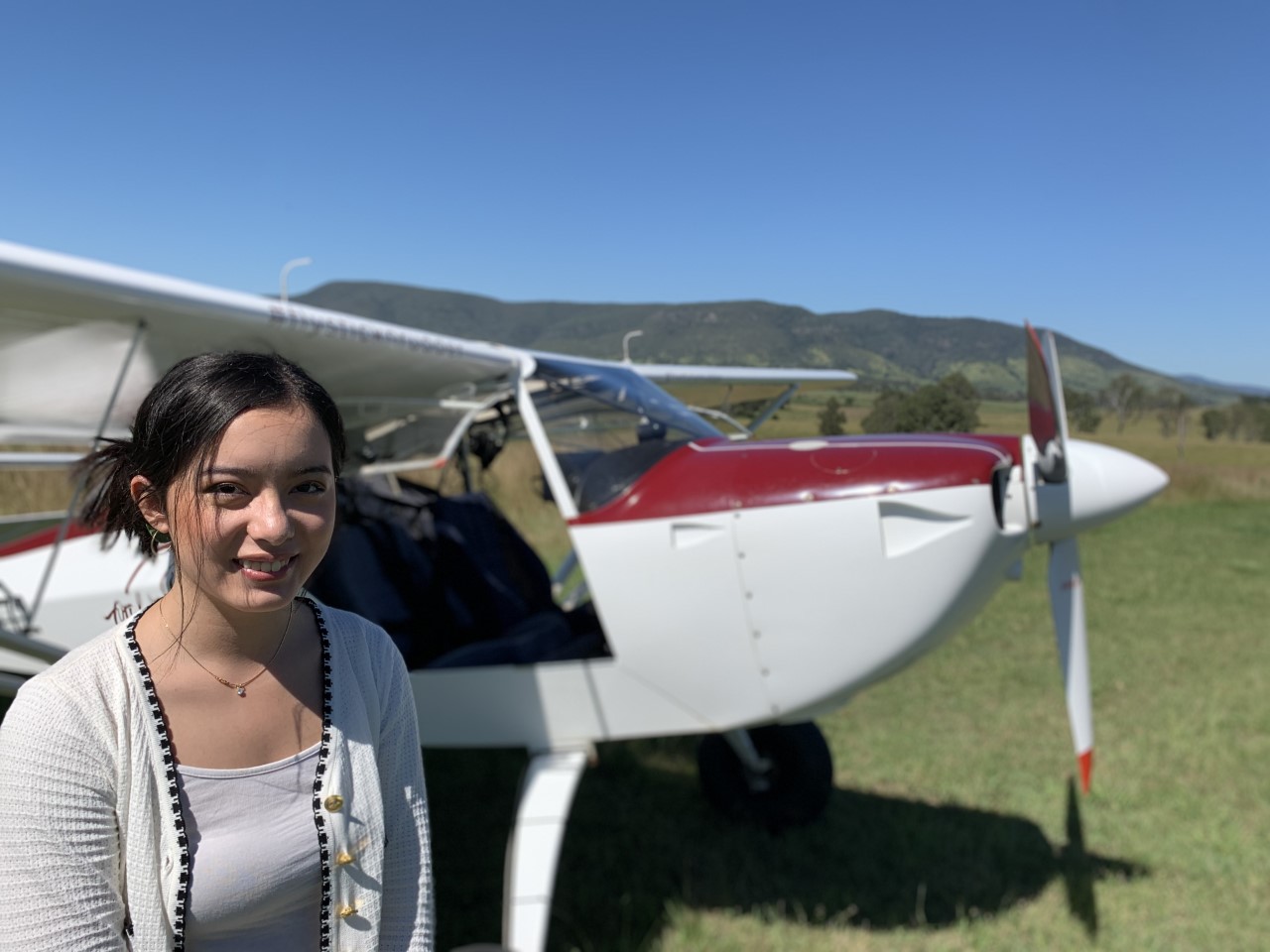 I wanted to share my scholarship journey as I've just completed my RPC!
My name is Genevieve Hackett, and I received the Airservices Australia Scholarship in November 2020. At that time, I was extremely excited and grateful, however I wasn't able to do any flight training as I was preparing for final Year 12 exams. I had already accumulated about 25 hours and had completed my first solo a couple months prior, but unfortunately I had to take a break. In January 2021, I was able to begin flight training again at Stick 'n Rudder in Caboolture, Queensland.
On the 29th of March, I was able to complete my RPC Flight Test in the Eurofox 2K Tailwheel! I am currently studying a double degree, the Bachelor of Engineering/Bachelor of Aviation at Griffith University after receiving another scholarship there as I would like to be a commercial pilot with engineering qualifications.
My father was a big inspiration to me growing up, as he is a First Officer flying the B787 at Jetstar. He overcame many barriers, such as not completing high school growing up in New Zealand, and having to work three jobs to pay for flight training. Without him, I would probably not have the same connection to aviation that I am able to have now, and definitely not the same support. The support of my flight school has also been great, and I am going to start saving to be able to private hire every week, and eventually go onto acquire a Passenger Carriage Endorsement, and a Cross Country Endorsement. I am also working on converting to an RPL.
Overall, I am just very excited to have the RPC and can't wait for what the future may hold! Thank you to RAAus and Airservices Australia for assisting me greatly in achieving my Pilot's Certificate.