Zara Sets New World Record
Zara Rutherford, the Belgian-British teenager who embarked on a round-the-world trip last August, has safely reached her destination and claimed the title of youngest female pilot to circumnavigate the globe.

Touching down at Kortrijk Airport, Rutherford draped herself in Belgian and UK flags as she accepted her dual Guinness World Records. Breaking the record set by 30-year-old American Shaesta Waiz in 2017, Rutherford is now officially the youngest female pilot to fly solo around the world at 19 years old, narrowly missing the overall record set by Travis Ludlow at age 18 in 2021.
Rutherford has also claimed the title of youngest person to circumnavigate the world by microlight aircraft solo, flying by VFR for the entirety of her 52,000km (28,000nm) trip. 
Over the course of the last 5 months, Rutherford has visited 41 nations and touched down on five continents. When asked of her favourite moments, she listed flying over New York City and an active volcano in Iceland.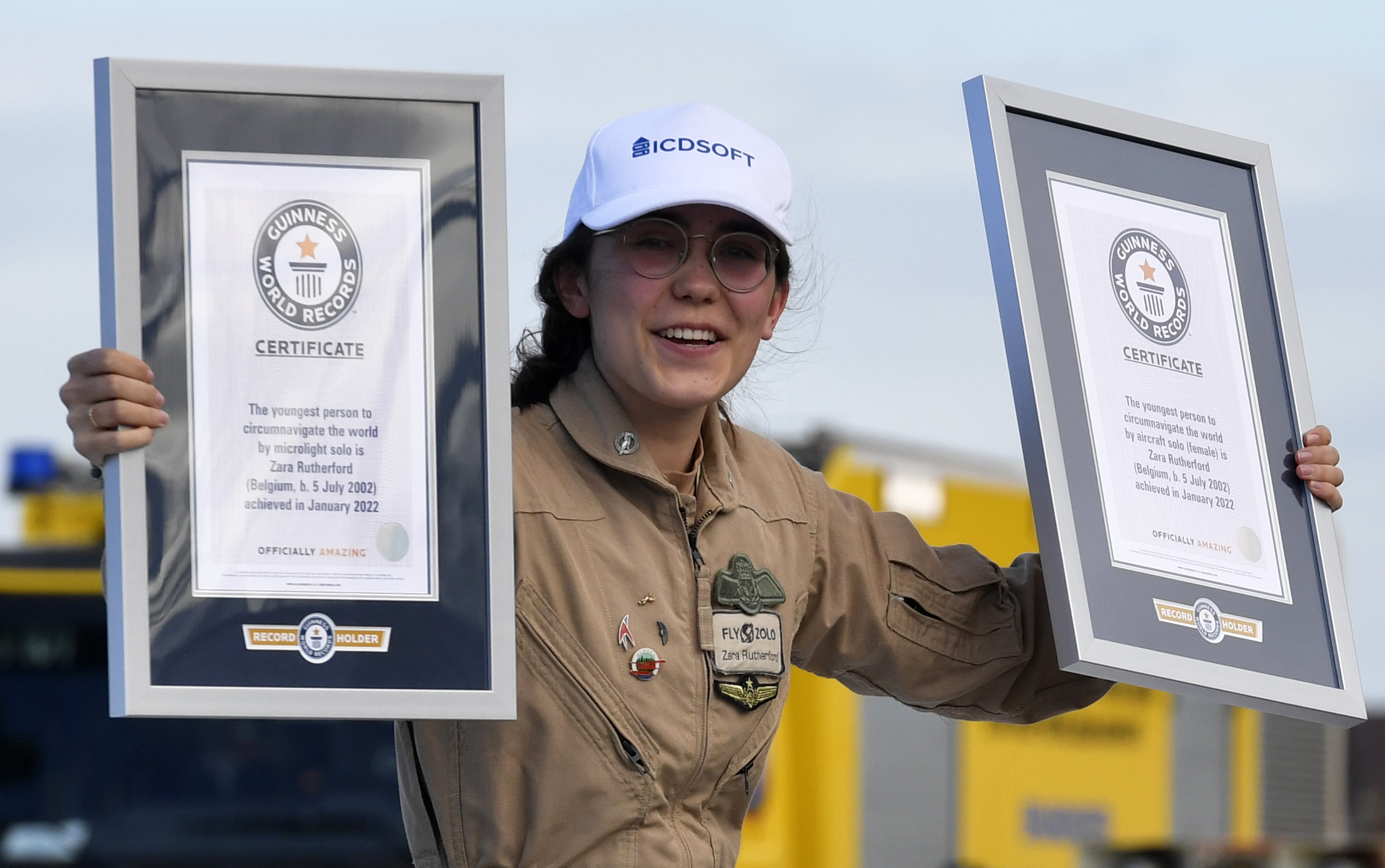 For a person to qualify for a "round-the-world" flight, they must visit two points on opposite sides of the globe. For Zara's run, she stopped at Jambi, Indonesia and Tumaco, Colombia.
Originally scheduled to take three months, Zara's trip quickly extended into a five-month journey due to poor weather conditions and the occasional visa issue. 
Upon her return, Rutherford was escorted by a four-plane formation over much of Belgium before landing and infront of a cheering crowd. 
Originally setting out to promote female participation in aviation and STEM, we can say for certain that Zara has inspired countless young girls and women across the globe!