Viper SD4: The Sleek and Sophisticated LSA that Lives Up to its Namesake
Vipers aren't found in Australia. No matter how much you go bushwalking or how many of the millions of snakes in this country you come across, you'll never see a viper slithering along the ground. From now on though, you might be seeing a whole lot of them flying overhead.
The Viper SD4 is an all-metal, low-wing LSA manufactured by Slovak company TomarkAero. Perfect for training or sport aviation, the Viper is a sleek, eye-catching aeroplane that packs a punch, much like its namesake.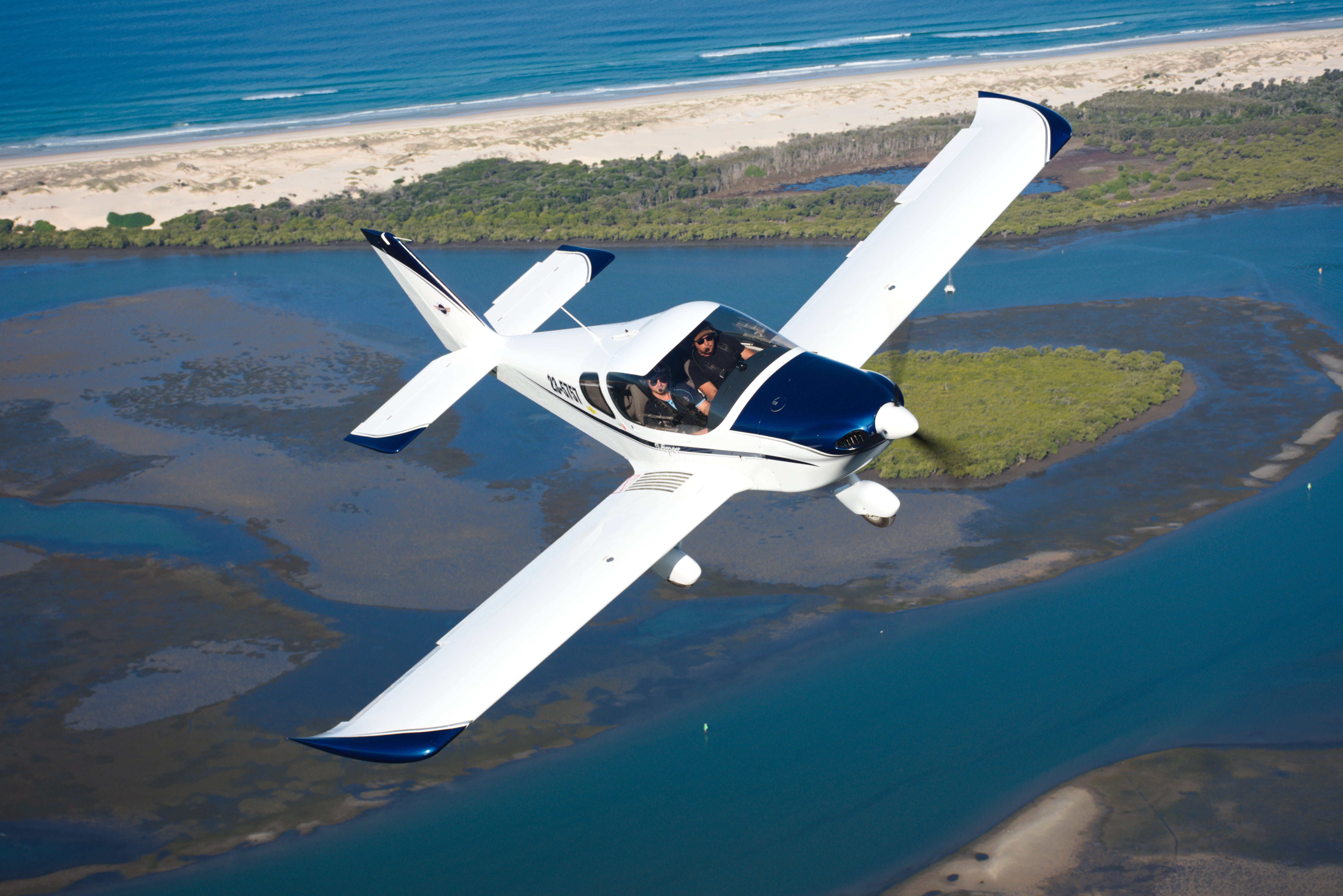 Introduced to the European market more than 10 years ago, the Viper is only now hitting Australian skies thanks to local distributor Viper Aircraft Australia. Sport Pilot recently sat down with Viper Aircraft Australia's Michel Vuillemuier to find out a little more about this intriguing new addition to the Australian market.
"Originally I was looking for a suitable training aeroplane for my flight school, but I couldn't really find something that – with the funds I had available – really fit the mould." he told us, "Then I stumbled across the Viper and decided to do a bit of research. I spoke to the guys at the factory, decided to buy one and haven't looked back since."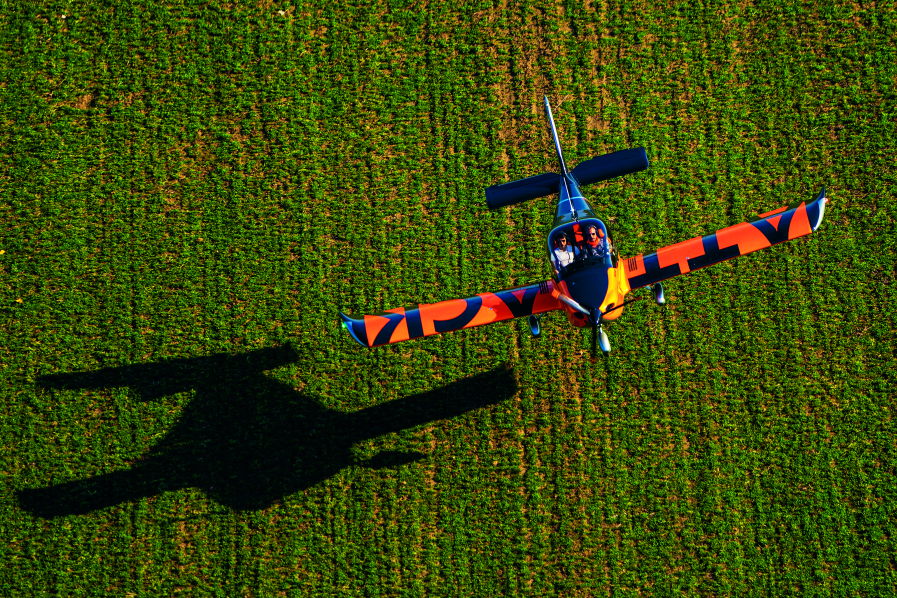 Equipped with a Rotax 912 ULS 100HP engine, the Viper is a responsive yet forgiving aircraft, perfectly suited for flight schools looking to update their fleet. Boasting an indicated cruise speed of 108kts, the Viper stacks up well against many of its RAAus competitors, while its range of 648nm and 6 hours' endurance makes it a great option for those looking for an aircraft for sport and general recreation.
The all-metal design of the Viper helps to keep maintenance costs low. It's a robust design, featuring a semi-monocoque fuselage structure and an aluminium alloy skin, specifically designed to handle the wear and tear that training aircraft are often subject to. Not only is it practical, it looks amazing. Slightly upswept wing tips and a low fuselage-mounted tailplane contribute to the elegant, streamlined look of this aircraft. The canopy opens up and backwards, a rarely seen configuration that allows for far easier access when entering and exiting the Viper.
Inside the cockpit, it's impossible not to notice how comfortable and spacious the Viper is. With a cabin width of 53", the Viper comfortably fits two people side-by-side. Visibility is another major strength, as the single-piece canopy provides an almost 360° view. Adjustable pedals, three air vents and a 3-point harness all add to both comfort and safety when flying.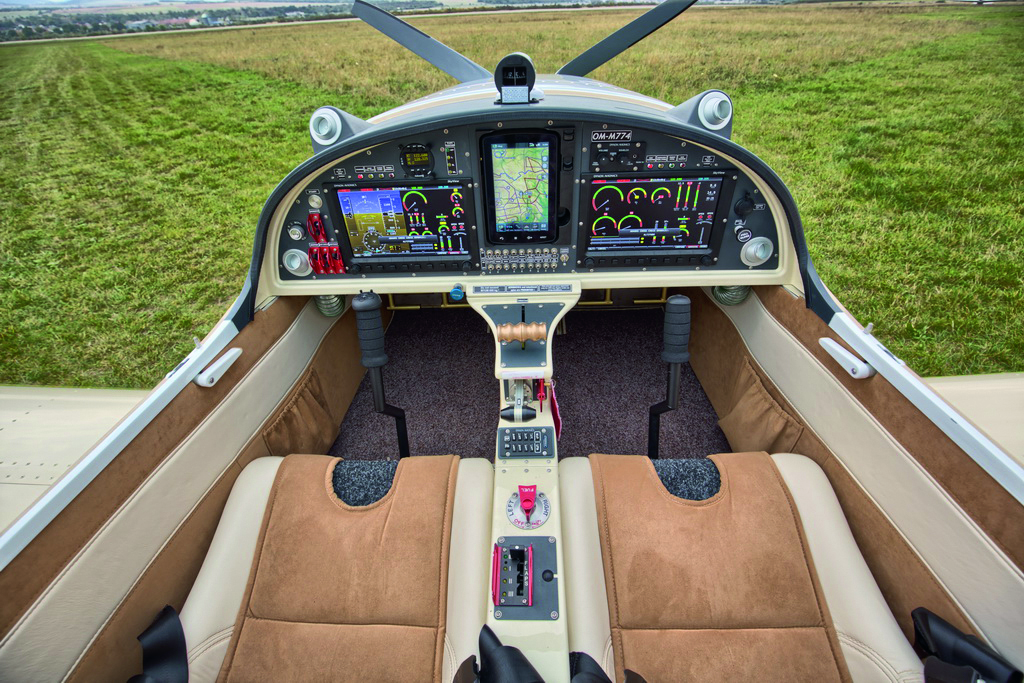 On the dashboard, there's a lot of room for customisation. TomarkAero tailor-make the finish and equipment of each aircraft according to each individual order's requirements. "You can really spec it out however you like" Michel says "I just needed something simple to teach in, so my dash is primarily steam gauges". Also available are a range of state-of-the-art avionics from Dynon and Garmin. Additional options are also available, including autopilot and a ballistic parachute designed to maximise aircraft safety.
Flight controls have been streamlined and simplified, making the Viper one of the easiest planes to fly on the market today. Dual sticks come standard, both with push-to-talk, up-down and left-right trim controls right on the stick. Interestingly, the Viper utilises a hand brake, located directly below the throttle control between the two seats. While this might seem like an odd setup, both Michel and other Viper pilots have noted that the design is extremely ergonomic, allowing the pilot to quickly and smoothly move between throttle and brake during flight.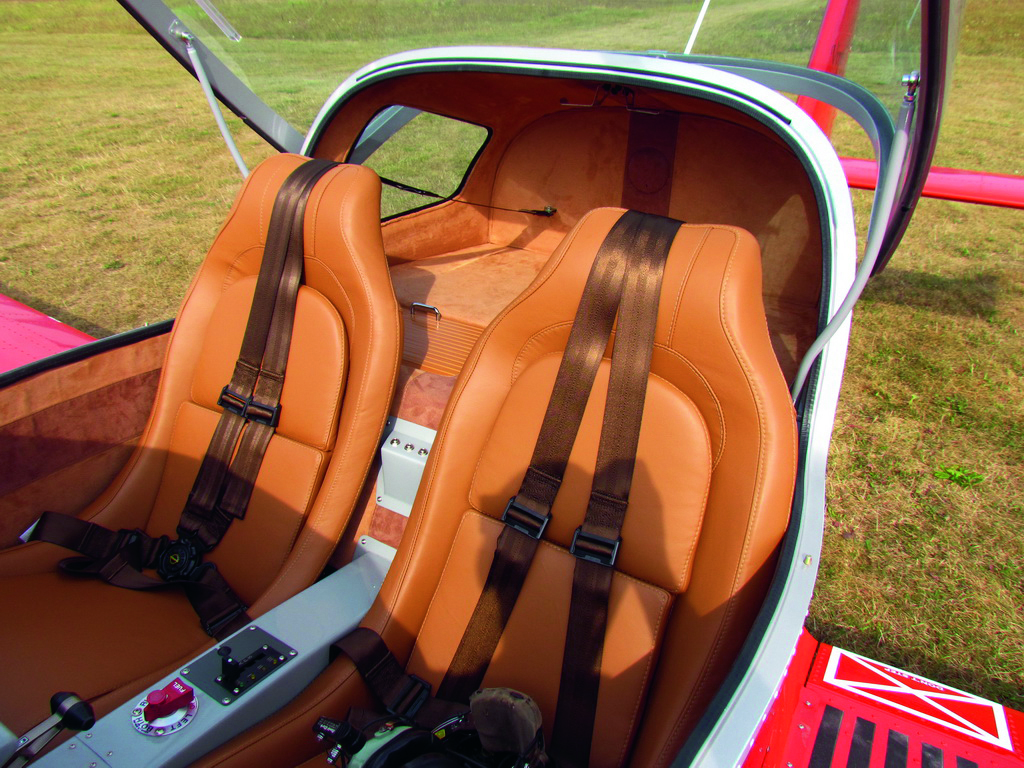 While the Viper SD4 is a strong contender for those looking for a training or sport aircraft, those wanting to go touring might want look elsewhere. In many ways the Viper outperforms its competitors, but limited cargo space and a relatively small range means the Viper is not particularly well suited to cross-country flight. Instead, the Viper's greatest strength lies in its economics.
In term of performance and affordability, the Viper will naturally appeal to flight schools as an ideal training aircraft. "It's great for students because it's so forgiving" Michel said, highlighting the simplicity of the controls "it's really easy to fly, with a large flight envelope". Not only does the Viper perform like the perfect trainer though, fiscally speaking, it's extremely hard to beat. With an initial investment around the $95,000 mark and the low operational and maintenance costs thanks to the hardy all-metal design and an indicative fuel burn of 16.4L/hr, the Viper tops the field when looking for an economical investment to add to the fleet. An optional tow hook capable of towing gliders up to 750kg also makes the Viper an attractive option for gliding clubs looking for a cheap and economical tow plane.
A good-looking, high-performing and affordable aircraft, the Viper SD4 is bound to hit the market with a bang in the coming months. Currently scheduled to appear at the Wings Over Illawarra Airshow in November, the team at Viper Aircraft Australia are excited to show off this fantastic aircraft to schools, clubs and private owners alike.
Find out more at www.viperaircraftaustralia.com