Scholarship Stories: Chris Burdett
The following is taken from a letter sent to SportPilot Magazine from RAAus scholarship winner Chris Burdett. Images supplied by Chris Burdett.
Hi RAAus and SportPilot Magazine,

First, thanks again so much for the instructor scholarship. Its really helped me achieve my dreams of teaching like-minded aviation students how to fly. I'm now a flight instructor at GoFly Caloundra and loving every minute of my journey and passing on my passion with my students.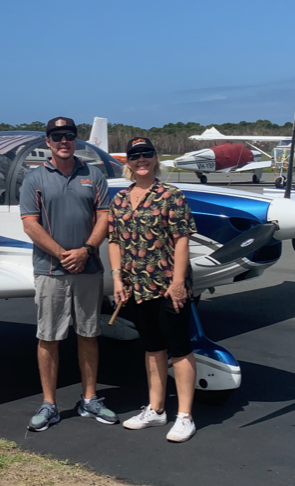 I had my trial flight with GoFly around 2 years ago and re-sparked a passion I had for flying as an 8 year old with my best friend. His dad was a pilot and took us flying all the time. It was after the TIF that I knew I really wanted to learn how to fly and see what I could achieve. I loved learning with GoFly because all the instructors were really friendly and had such a positive vibe! It was then that I knew I wanted to follow in their footsteps and be an instructor with GoFly. The GoFly online videos made training so much easier. I could see all the inflight lessons that I would be in for and access them at my own convenience.

After completing my RPC I achieved my passenger endorsement, Nav, RU, AP and converted over to RPL with my Spin, Aerobatics, low level aeros and controlled airspace.

I had the opportunity to compete in the QLD state aerobatic titles in 2020 and came away with third place at around 100 hours. I'm super keen to grab another trophy at the Nationals this year.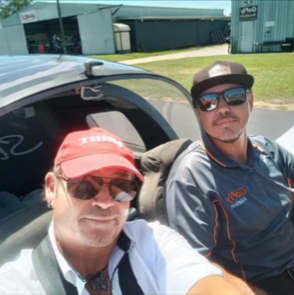 After that I kept building hours to get to the stage that I could commence my dream of completing my instructor rating. I found out about the RAAus scholarships and thought I'd apply! I was over the moon when I got the letter from RAAus confirming I was accepted into the program.

I'm currently studying hard to convert my RPL to PPL so I can achieve my senior instructor rating and be a great asset for GoFly.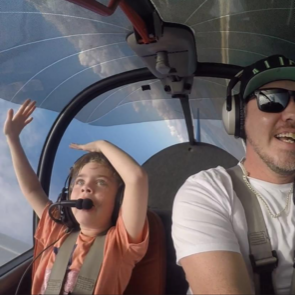 Flying is now my life. The thing I love most is the different perspective you have on life from a high altitude. Somehow all your worries seem to slip away as soon as you jump in the cockpit and the freedom you get is on another level compared to anything else. My greatest joy though, lies in showing others, friends, family and students a new perspective on life. The smiles on their faces give me a buzz I will never let go of.

Really looking forward to my aviation future and thanks again RAAus for helping me on my journey!