Member Story: World Ultralight Fly In Day
Words & Images: Michael Monck
Friendship In Aviation
With everything going on lately it isn't hard to find an excuse to go for a fly when you're allowed to. That said, when a good excuse comes along you tend to grab it with both hands and not let go.
Ross Costanza from the Mid Coast Flying School in NSW got in touch with me and told me he was having a small gathering to celebrate the World Ultralight Fly In Day. His strip is just shy of 3hrs from my home airport so a little bit of distance but that's why we've got planes right? I was in.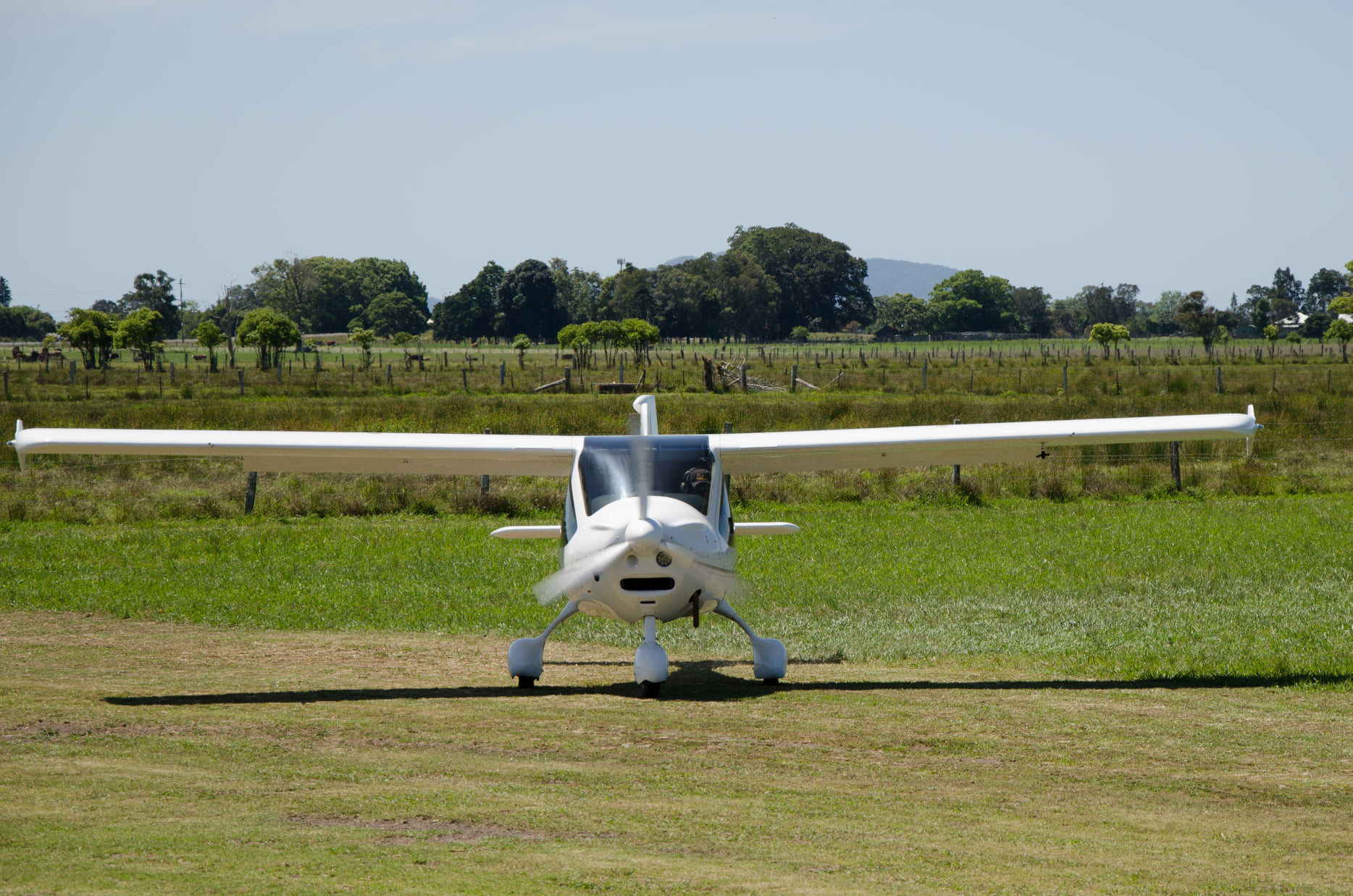 The flight up meant an early start for me getting out of bed before sun up, driving to the airport and then taking off as the first rays of light beamed over the horizon. It was a great flight for me with a quick climb to my target altitude and then trimming out the aircraft.
Being the holder of a CASA licence I could have gone straight over the top of Sydney or cut through Richmond airspace but the day was too good to be othered with getting clearances. Instead I opted for a trip over Lithgow, a slight turn to the right and then onto Playstation, the airfield owned by Ross.
I was one of the last few to arrive on the day and came in just after  Dexter Burkill from Denman. Lucky that he had arrived as I got a flat tyre while taxiing in and needed his assistance to fix it!
To me the day summed up what I love about aviation. Dexter is the Australian agent for Atec aircraft and I am the agent for CTLS. Despite this, the common interest in aviation meant that there was no tension between us, we just got stuck in an changed the tyre together. Likewise there were gyro copters, rag and tube aircraft, helicopters and a myriad of other things to talk about and look at.
It really was a great demonstration of how much friendship there is in aviation when we just stop and realise that what we share in our common interest is way stronger than the differences we have from time to time.
Big thanks to Ross for hosting us all that day and I can't wait to go the next fly in.