lockr.aero: The All-Round Logbook Solution
As aviators, one of our proudest possessions is our logbook. It stores all the stories of our flying, keeps us up to date with what we have been doing and helps us maintain compliance. From time to time many pilots come across challenges with paper versions. Frotunately, the team at lockr.aero thought they could make life a little simpler. Not only have they made logbooks simpler, you can record much more information that may be useful in future.
Many pilots over time tend to get a bit slack and forget to make entries, which creates more work when we finally get around to filling out our logbook. Manual entry can be time consuming and cumbersome when having to work out how many hours we have flown in the past year, on a certain type of aircraft or how many take offs and landings we have done in the past 90 days. Using lockr.aero you can make logbook entries while still in the aircraft without having to take paper records and easily access information no matter the location. For aircraft, the benefits start before you even get into the aircraft.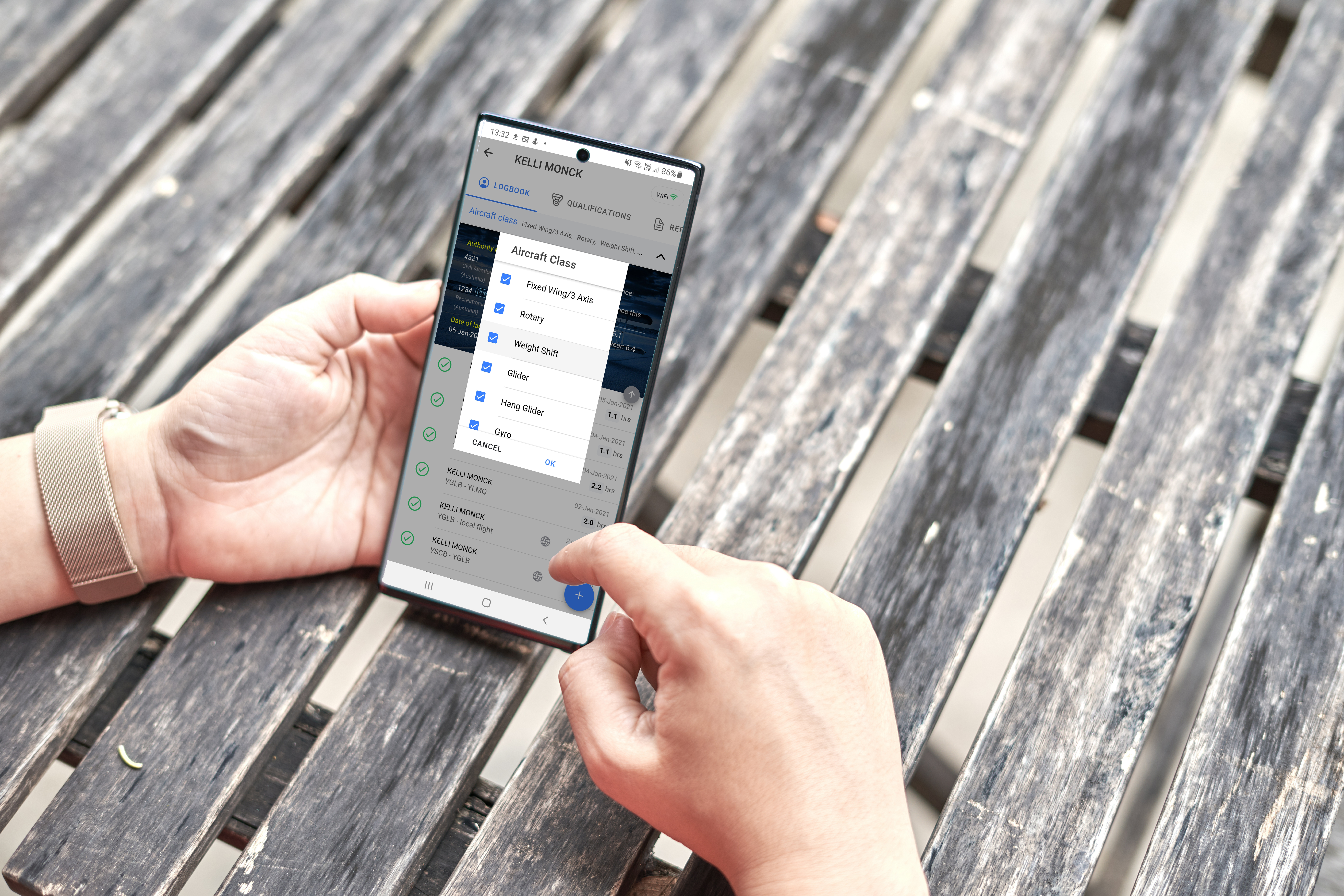 With lockr.aero you can start your pre-flight before you leave home. Check what defects are on the aircraft before we leave for the airport. See what maintenance has been performed on the aircraft recently and even know how much fuel is left in the aircraft. This can help us get into the right mindset and give us guidance for anything that we might need to take a close look at before we go flying and allow ourselves more time to avoid rushing things. If a service has been recently carried out, lockr.aero will provide the details, giving you the opportunity to check for oil leaks once you are at the aircraft, or leave a half hour earlier if more fuel is needed.
After the flight has been completed, you can log the hours on the aircraft, record how much fuel was used and the amount remaining in the tanks, track oil usage in the aircraft and so on. The system does the maths for you so there is reduced chance of error stemming from fatigue after a day of flying, distractions of needing to get somewhere due to time pressures or simply forgetting.
The same applies for your pilot logbook. Record the hours flown, enter the route, track take off and landings all with ease. Lockr.aero even calculates the distance you have flown based on the route entered and automatically records the hours as nav time based on settings you can customise. No need to do maths to calculate total hours and you can even work out how many hours you have flown in a certain period quickly and simply.
Regardless of whether you use your logbooks as a simple memento of your flying or if you use it for reporting to your insurer, your aeroclub, school or RAAus/CASA, lockr.aero will make it much simpler. The ability to share your logbooks with others, run a report for a certain period of time and even download a hard copy of your records is much easier when using a digital logbook. If you are in the middle of nowhere with no phone coverage your logbook is still available offline. Importantly if your phone (Android or iOS) or your computer (Mac or PC) is lost or damaged your logbook will be safely backed up on our secure servers. Most of us are already using technology to help us become better aviators and lockr.aero is the perfect accompaniment to those tools we have previously installed on our phones and tablets. Grab a trial account now for free and see how using an electronic logbook can complement your flying and make aviation record keeping easy.
New subscribers can use the code RAAUS2021 at checkout to get a free 6-month trial with full access to all lockr.aero features. Find out more here.