Like Father, Like Son
Ask around and you'll hear countless stories of how people found their passion for aviation by going to airshows as a child. The wonder and awe of watching those huge machines flying overhead ignited the spark in many of us. Jett Bennet's story though, is a little different. He wasn't looking up at the sky, he was in it.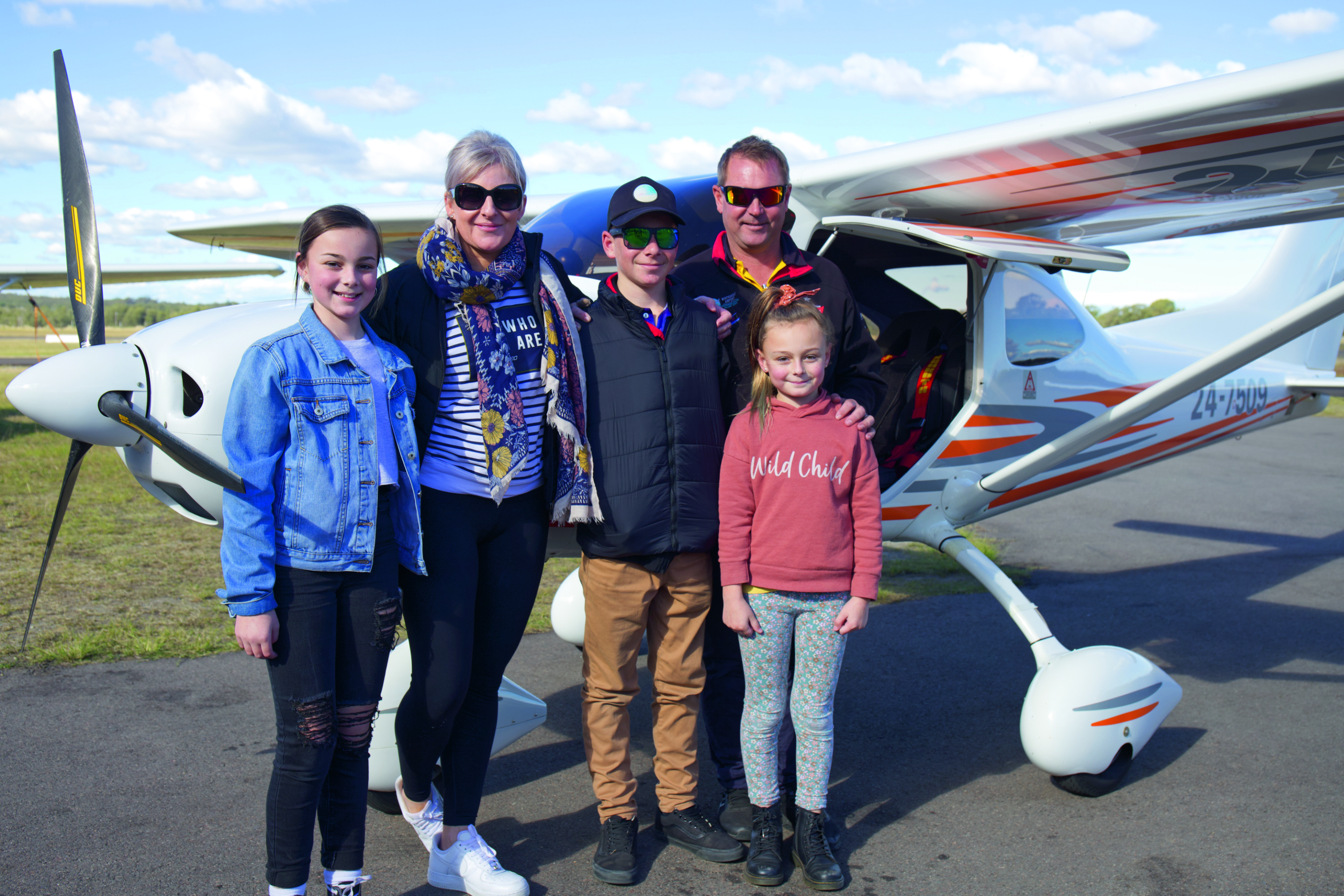 From his first flight at age 1 accompanying his dad in an Eagle 150, it was clear that aviation was to play a huge part in Jett's life. Son of champion aerobatic pilot and well-known airshow performer Paul Bennet, Jett had been immersed in the world of flying since birth. Recently, on his 15th birthday – as soon as legally possible – Jett completed his first solo flight, paving the way for a long and exciting career in aviation.
Jett has helped out at Paul Bennet Airshows his entire life, watching his dad pull off some truly death-defying stunts and manoeuvres in front of roaring crowds. Getting to be up close and personal with Paul's 400HP Wolf Pitts Pro biplane amongst a host of other stunt planes and warbirds, Jett had decided early on that flying was something for him to pursue too.
Jett has flown countless hours alongside his father, but after 15 years of passion and dedication the chance finally came to fly solo. Even with a lifetime in the air though, a first solo flight can be daunting. "I was a bit nervous" Jett recalls about less-than-ideal day in June on which he took the controls on his own, "It was pretty windy day and blowing a crosswind". Nevertheless, the young pilot was confident in his abilities, taking the reins and successfully completing the flight.
Jett hasn't slowed down since, either. In the space of a month, he's completed two more solo flights with his sights set on more in the near future. Like his father, Jett's interests lie in aerobatics and he plans to pursue this as soon as he can. When he turns 16, Jett plans to compete in aerobatics competitions, hoping to become a national champion like his father. From there, Jett's ambitions are to join Paul on the airshow circuit, dazzling fans with his own performances and challenge his father's skills, maybe even taking the reins of the famous Wolf Pitts Pro.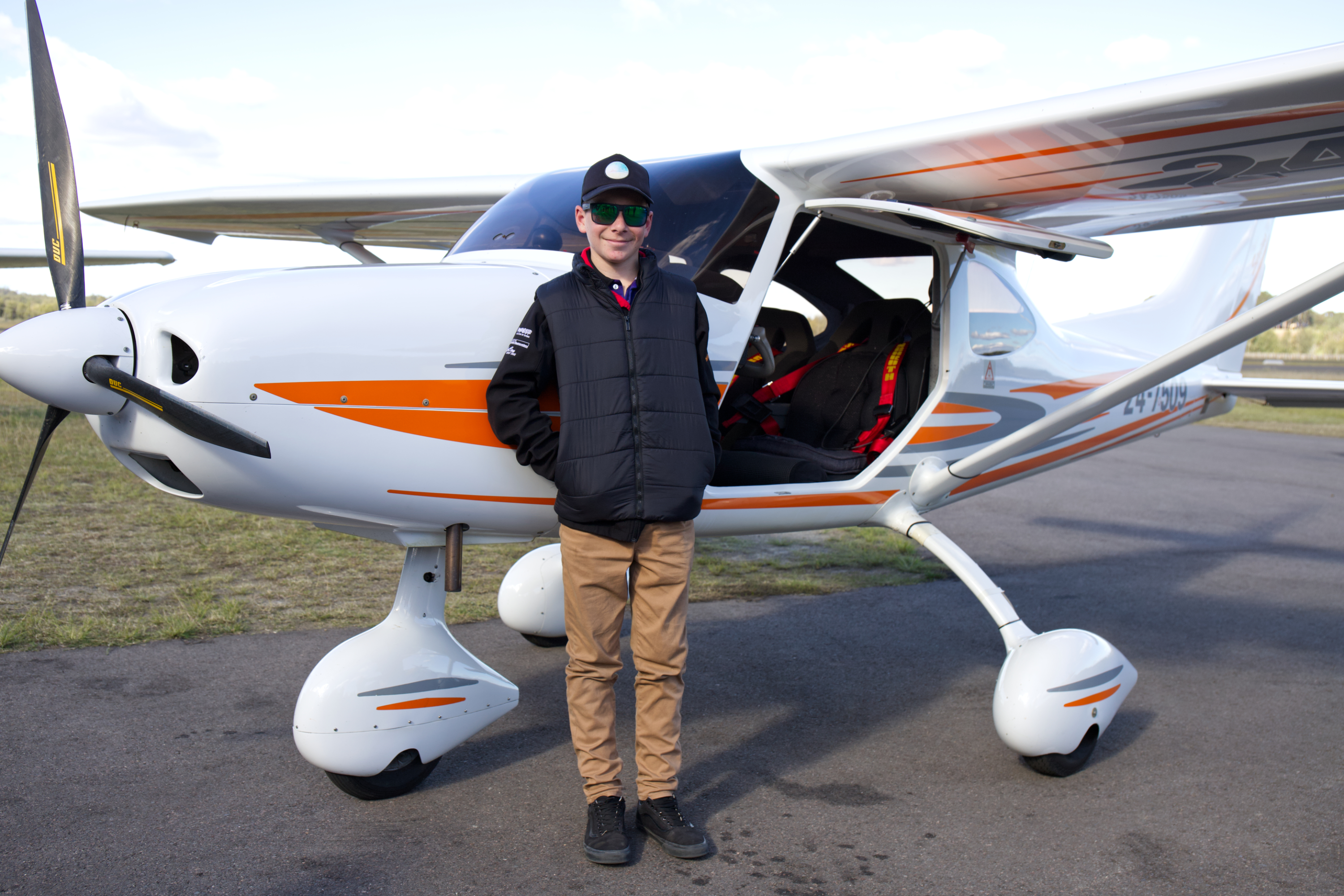 "It's a proud moment for sure" says Paul, who watched on as Jett completed his first solo. Not being in the cockpit next to his son wasn't particularly nerve-wracking for the elder Bennet, who was fully confident in Jett's skills. More so, Paul is excited to see where the future takes Jett, and to help him chase his aerobatics dreams.
Starting out in aerobatics may seem a huge challenge to some, but Jett has grown up with the team of skilled pilots at Paul Bennet Airshows around him, including Glenn Graham, Jesse Jury and Glenn Collins, all aerobatic champions in their own right. Of course, Jett couldn't ask for a better mentor by his side than his own dad. Paul has earned the titles of "National Advanced Aerobatic Champion", "National Unlimited Aerobatic Champion" and "Australian Freestyle Aerobatic Champion" throughout his career, and is also one of only a handful of pilots to hold a ground-level aerobatics approval in the country. Always looking for a new challenge, Paul has also sailed skiffs and racing yachts and has taken up flying radio-controlled jets as well, a pastime the father and son enjoy together.
While the father-son duo does have plans to hit the skies together in the future, they both acknowledge that there is still a long way to go. "I have a rule," Paul told us "that all of my performance pilots must win an aerobatics competition before they fly with us". It's a hard ask, but it ensures Paul can maintain the strong reputation that his airshows have garnered over the years. "I'm not about to break that rule now" Paul chuckles, showing no signs of leniency when it comes to Jett.
Like many others in the event industry, Paul has taken a huge hit during the COVID-19 pandemic. "To go from 30+ scheduled shows in a year to none… it's devastating" he said of having to cancel all planned events in 2020. The team are not ones to give up however, and have begun creating livestreamed airshows, available on all devices with a $10 on-demand pass. With an array of cameras capturing the action from every angle, Paul is confident that the livestreamed airshows will capture all the exhilaration of a live show, with the added bonus of behind the scenes footage and pilot's perspective shots.
It's an uncertain and challenging time, particularly for event runners, but for now the Bennet clan are celebrating. The show must go on, and the family are hopeful that Jett will join his father in the air in the coming years. Who knows, this might be the beginning of an aerobatic dynasty.