In-Flight Catering
Food in flight can be risky business. Even the most experienced of pilots can get caught out wearing their lunch or spilling a drink all over the cockpit. Not only is this a devastating blow for your stomach, but it can also be dangerous if your attention strays from what's going on out the window. At SportPilot, we are just as passionate about food as we are about flying. We've tested the best way to pack your drinks and snacks so that you can concentrate on flying and be confident that snacks won't end up in your lap mid-flight. Here are a few we took for a test-flight.
Frank Green Ceramic Reusable Cup
Pretty much completely spill proof (it fell on the floor of our plane and didn't leak at all). It keeps things super warm (tea stays hot for hours!), is a great shape and fits into most cup holders. It is shatterproof due to its stainless-steel construction and has a ceramic inner layer, so it doesn't make your tea taste like plastic. The first time you release the lid after you fill it, the breather gives off a little squirt which can give you a fright! It can be used with only one hand, which is important when you are flying. You do tend to make little slurpy noises as you drink, but if you are flying solo that probably doesn't matter. In-Flight Rating 9/10
$44.95 at frankgreen.com.au
Ever Eco Bento Snack Box
The snack box is stainless steel and compact but you'll need two hands to open. It contains three internal compartments to keep your snacks separate and is dishwasher safe which is a bonus. It's great for day-to-day non-flying pursuits, but probably not great for flying solo. Make sure you have a flight assistant on your journey to help open it. In-Flight Rating 6/10
$22.95 at evereco.com.au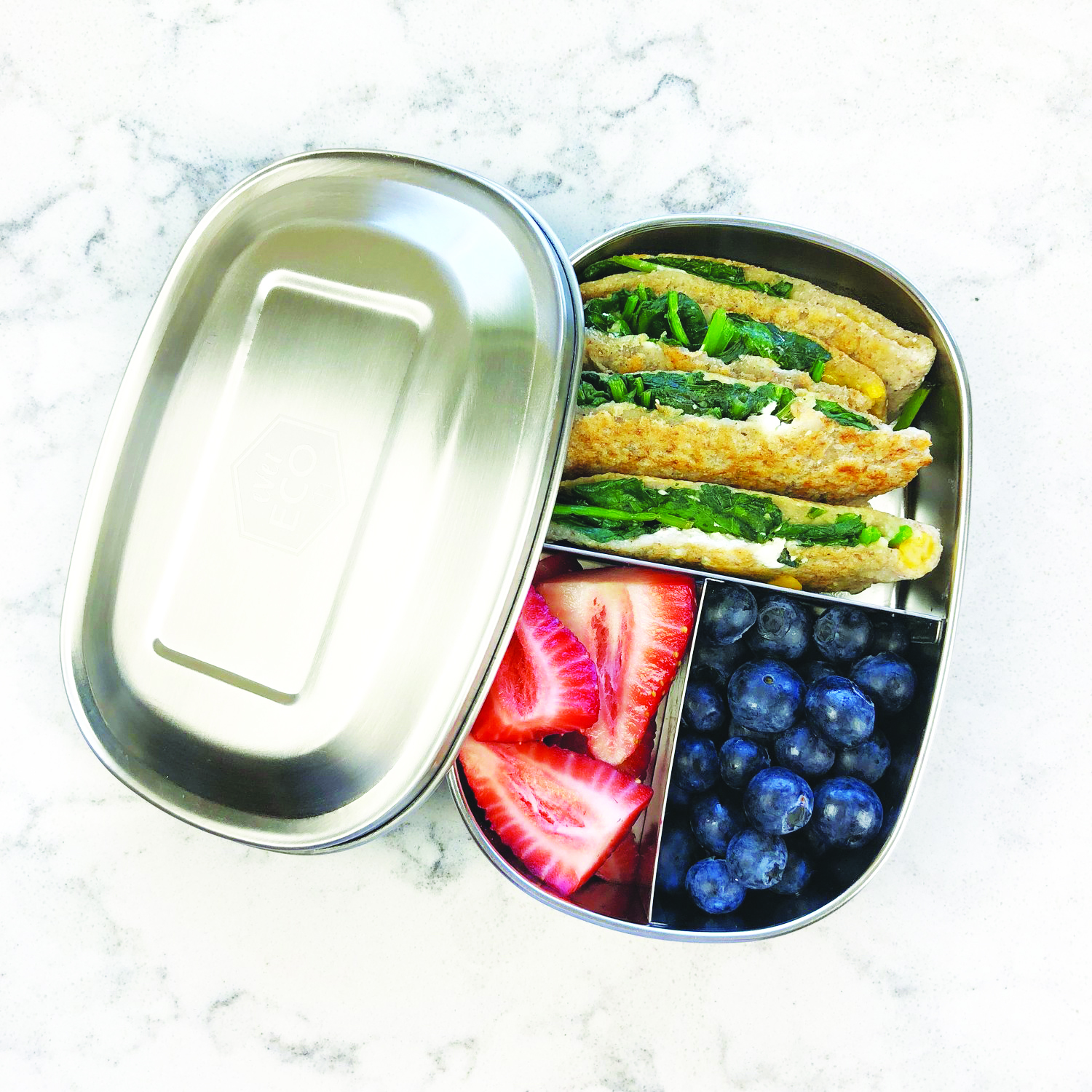 Project Ten Insulated Carry Bag
These come in all shapes and sizes and are made of recycled plastics. They are durable, long lasting and can be easily cleaned inside and out with a cloth. There's plenty of room in the mini-insulated version for a freezer brick, your snack box, some fruit and a drink. It's easy to carry and to store in the plane. In Flight Rating 8/10
$19.95 at projectten.com.au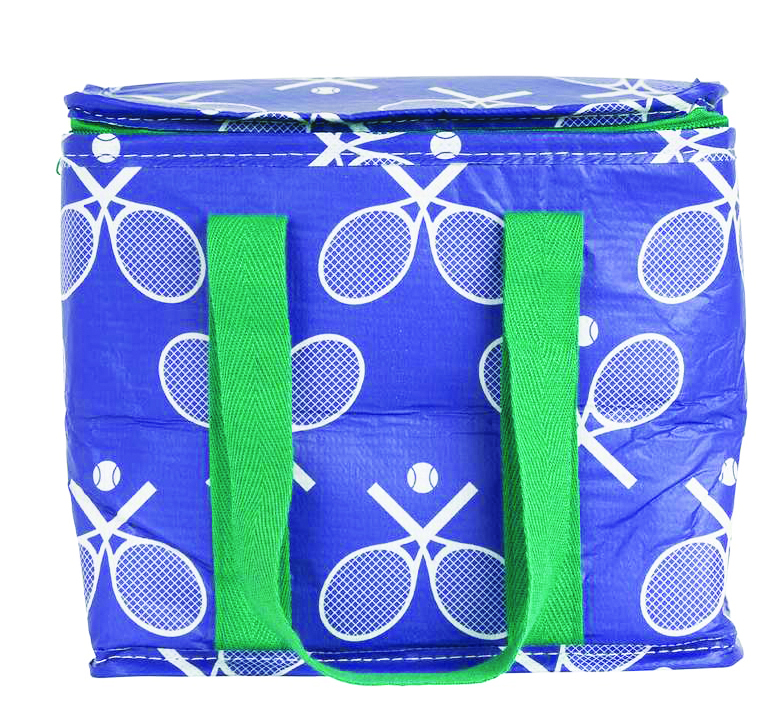 Seed and Sprout Crunch Box
Bigger than the bento box but with a clip on the side means this one can be opened with one hand!  There's loads of room with two big and two smaller compartments and comes with little containers for dips or other snacks. Size may be an issue, as it would take up most of your lap when flying in a small plane, but would easily stow away in the cockpit when not in use. It comes with a cool insulated carry case, a handle and pockets on the side to hold your drink and keys. The carry case is made of fabric, so not sure about how long it will stay clean. The inside can be wiped out with a cloth. This one is a winner! In Flight Rating 8.5/10
$89.00 at seedsprout.com.au
All products reviewed here are available throughout Australia, so check individual websites for your nearest stockist. Test products were purchased from The Natural Supply Co in Geelong and are available from their online store www.naturalsupplyco.com and many other online stores.
Snacks For the Famished Flyer
Once you have your fabulous new snack box ready, here are some tasty suggestions on how to fill it.
Home Made Hummus – so much better than the store-bought version
Put the following ingredients in your blender or food processor. I use a stick blender as there is less washing up.
One tin of chickpeas (drain but reserve the liquid)
One clove of garlic (if you don't want that strong raw garlic taste, put the clove in the microwave for 10-15 seconds which cooks it slightly).
2 tablespoons of tahini
Juice of one lemon (maybe more depending on how tangy you like it).
Sea salt
Blend the ingredients together then add some of the reserved chickpea liquid until you have the consistency you like. Taste and add more lemon or salt if you think it needs it, or if you are feeling adventurous some paprika, cumin or whatever other flavours and spices you like. Pop it into one of the sections of your snack box with some carrot or celery sticks or crackers in the section beside it for easy access.
Roasted Almonds – a great healthy, high protein mid-flight snack
200g almonds
Olive oil
Sea salt
If you like a bit of spice, add cayenne pepper, chilli powder, garlic or other flavoured salts for an additional flavour bomb.
Line a flat baking tray with baking paper. Toss the almonds so that they are finely coated with the olive oil and salt and/or spices. Place on the lined baking tray being careful not to overcrowd the tray. If overcrowded use two trays.
Bake at 180 degrees for 15 minutes, checking and tossing them around to turn them over half-way through the baking time. Keep a close eye on them in the final minutes to make sure they are not burning. Take them out when they are done and allow them to cool. Store in an airtight container or pop them straight into your snack box to take on your flight.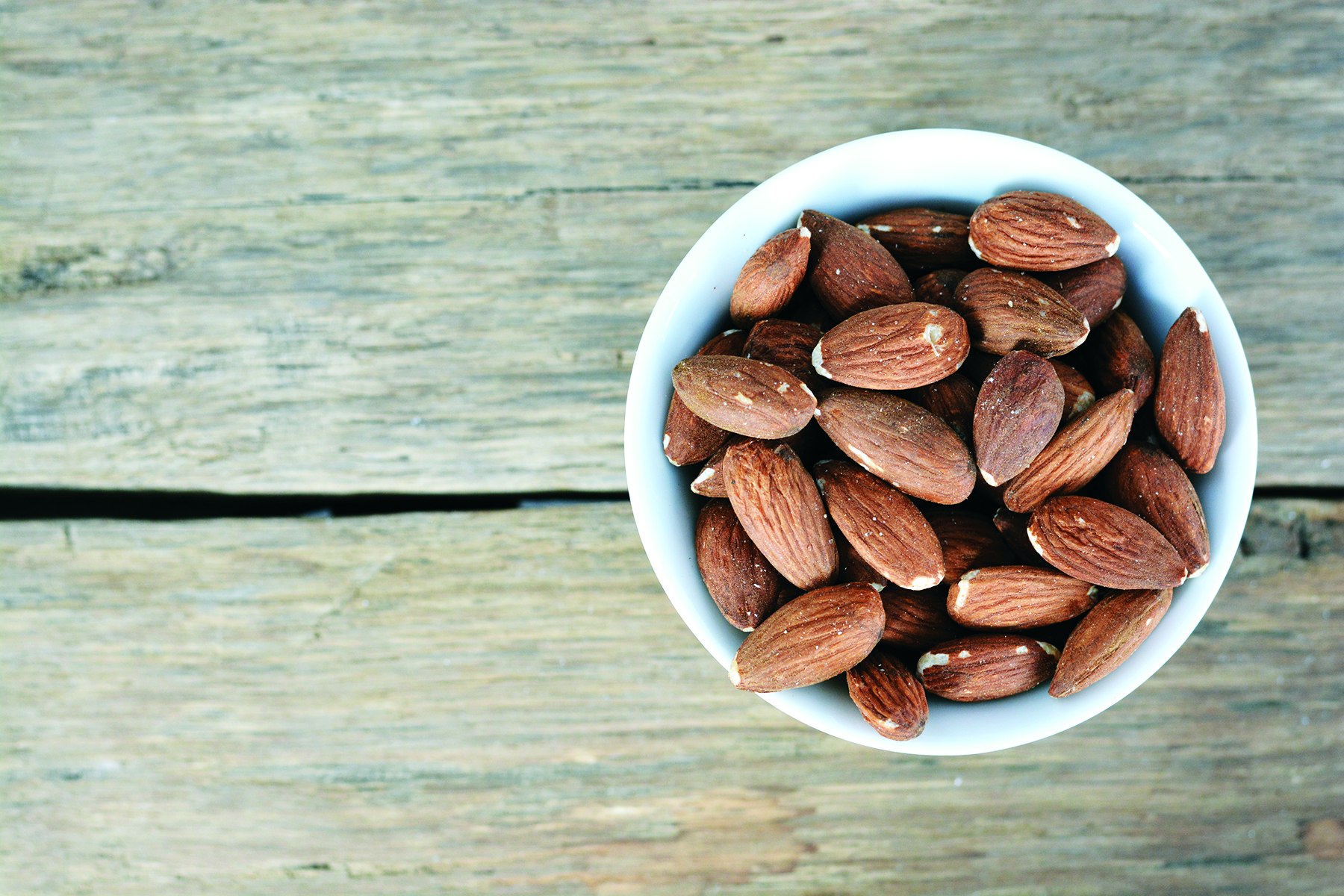 ANZAC Slice – like ANZAC biscuits but less crumbly and can be cut into smaller portions to fit into your snack box
Melt 125g butter with 2 tablespoons of either honey or golden syrup in a small saucepan.
While that is melting, put the following ingredients in a mixing bowl:
1 cup of sugar
1 cup of self-raising flour
1 cup of coconut
1 cup of rolled oats
1 egg
Pour the melted butter mixture into the dry ingredients and mix together with the egg.
Press into a greased lamington tin and bake at 180 degrees for 20 minutes or until golden. Remove from the oven and let the slice cool in the tin slightly before cutting it into bite sized pieces to fit in your snack box.