Holbrook Easter Fly-In 2021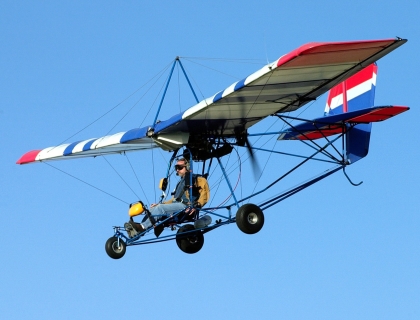 Since its humble beginnings in 2006, the Holbrook Easter Fly-In has grown to become a staple on the recreational aviation calendar. On again in 2021 (after an unfortunate cancellation in 2020), the Fly-In is set to bring in hordes of pilots looking for a fun weekend of everything aviation.
Taking place this coming weekend on the 3rd & 4th April, the fly-in will feature a display of historic aircraft from the Australian Ultralight Aircraft Museum and include a number of talks, including:
-          The Jacobson Flare with David Jacobson
-          Our History with Australian Ultralight Aircraft Museum President Max Brown
-          RAAus Members' Forum with RAAus CEO Matt Bouttell and Chairman Michael Monck
Additionally, a licensed bar and the famous "amongst the aircraft" Fly-In Dinner will be held on the Saturday night, with an after-dinner talk by retired RAAF Squadron Leader and Test Pilot Steve Bekker, who attended the US Naval Test Pilot School and was one of the few non-US pilots to fly the Lockheed U-2 high altitude strategic reconnaissance aircraft.
The popular Fly-in trophies will be awarded at the Saturday night dinner again this year. The categories will be:
- Best RAAus Registered Aircraft Award
- People's Choice Award
- Longest Distance Award (the longest distance travelled by an aircraft to attend the Fly-In)
When: Saturday 3rd April & Sunday 4th April
Where: Holbrook Airfield (YHBK)
For more information visit the Holbrook Ultralight Club Website