Finch Hatton Airstrip Upgraded
Words & Images Gareth Davey

In the Pioneer Valley just west of Mackay in Queensland, a sixty-year old 'emergency' dirt airstrip has recently been upgraded with the help of funding by State and Local Government authorities. They realised the strategic benefit to the community of keeping an aeronautical asset adjacent to a key settlement which is some distance - and can sometimes be isolated - from the nearest city. The airstrip is owned by an incorporated association and is run by a committee of local farmers, business owners and residents.
The location and nature of the airstrip lends itself to recreational and lighter general aviation aircraft.  With the majority of the upgrades completed, the Finch Hatton Airstrip Association Inc is keen to have fly-in fly-out visitors enjoy the tourist attractions of the area while keeping the airstrip ready for emergency situations such as Rural Fire Service operations.  In recent years, it has been well utilised as a firebombing base for nearby bushfires.
A celebratory opening of the upgraded airstrip was held in April and enjoyed by a range of community, tourism and aviation attendees. Photos of the assembled multitude at the airstrip are attached (attribution: Whitsunday Flyers facebook page).  This was immediately followed by a tourism-based ceremony in Finch Hatton township. The local Progress Association sees the airstrip as another important gateway to the Pioneer Valley's tourist attractions.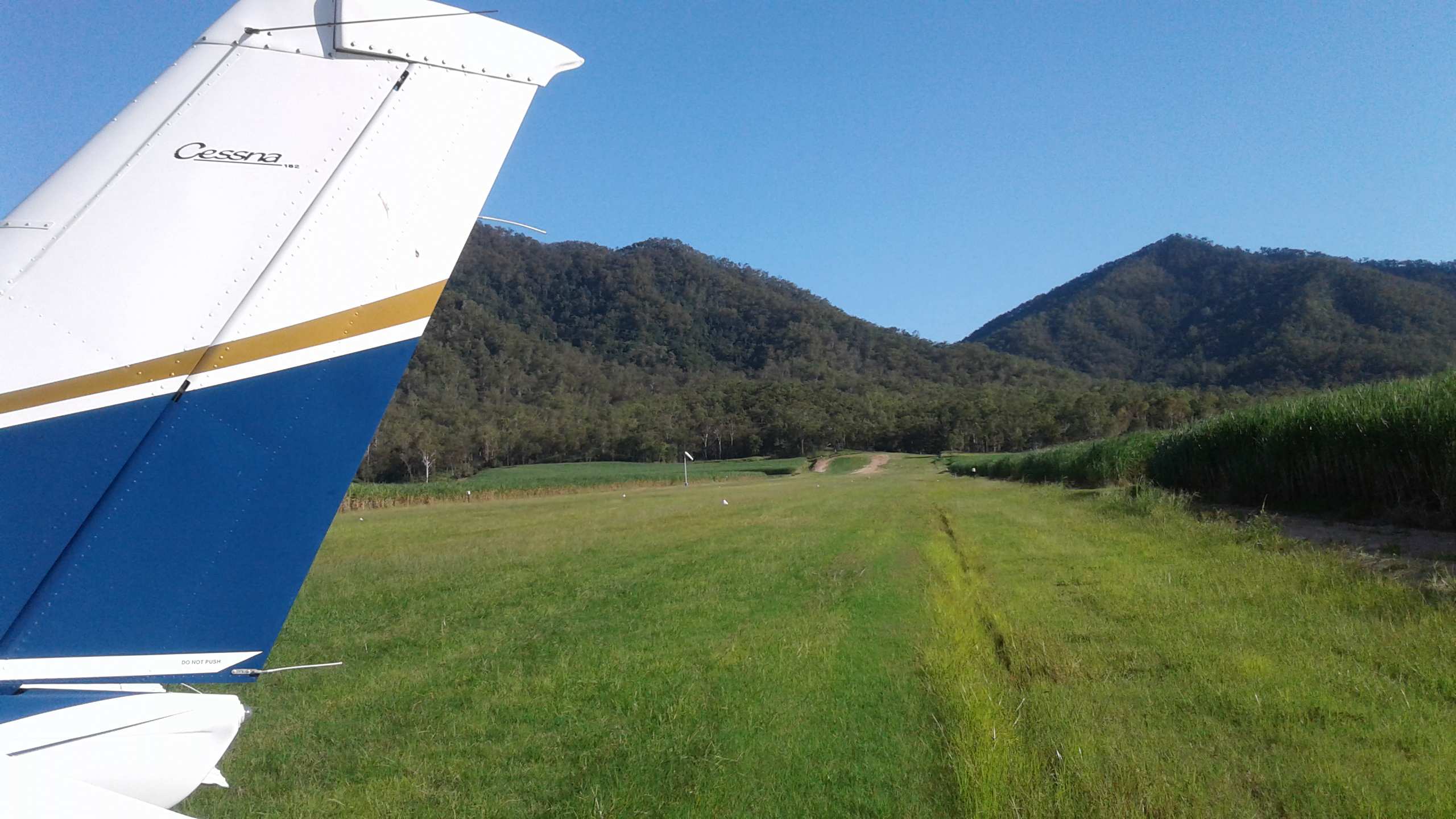 Follow-up meetings of the airstrip management committee were held in June and August and resulted in Airservices Australia allocating the ICAO code YFHA to the airstrip - to be available in NAIPS for flight planning purposes from 7 October - and marked on aeronautical charts as a purple circle from June next year. As we all know from the CASA rules, having the airstrip on charts will ensure the CTAF is 126.70 MHz rather than the Area Frequency overhead ... where jets at 40,000 feet can hear circuit calls at locations they've never heard of and are nowhere near.
To help pilots make an informed risk analysis and mitigation plan before flying in to the Finch Hatton airstrip, a pilot information sheet has been prepared for public distribution and is attached to this email. In coming weeks, information on this airstrip will begin appearing in OzRunways, AvPlan, Champagne PC Services' Flight Planner, and the Queensland Country Airstrip Guide.
As the information sheet says, the Finch Hatton Airstrip Association Inc welcomes same-day and overnight FIFO visitors. Prior permission is required to check on surface upgrades and mowing. The airstrip is only 1 nautical mile from town (walking distance) and is worth a visit. Also, across the road from the airstrip is a picnic spot by the river (photo attached) - pilots can check the actual conditions at the river using the 'Owens Creek Loop Road' camera at https://www.mackay.qld.gov.au/residents/emergency_management/camera