Cirrus Launches Aircraft Configurator
Words Tom Lyons | Images Cirrus Aircraft
Light aircraft juggernaut Cirrus Aircraft have recently launched a new "Aircraft Configurator" tool on their website.
Similar to tools you may have seen on car manufacturers' websites, the aircraft configurator allows you to explore and design your very own Cirrus aircraft from the comfort of your own home.
The configurator allows users to customise the SR Series and Vision Jet models at points including exterior paint, interior set ups and unique features like the Cirrus Airframe Parachute System (CAPS), online and in 3D.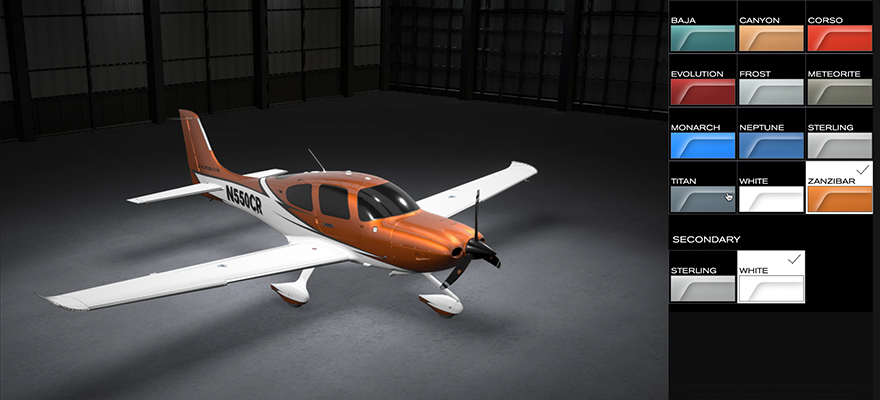 "The aircraft configurator is another step in our evolution of delivering a connected, world-class experience for our customers," said Zean Nielsen, Chief Executive Officer of Cirrus Aircraft. "The configurator invites people to learn more about our aircraft, technology and safety systems and then design and share their dream aircraft. It's a testament to our team's continuous research and development of new technologies that make personal aviation more accessible."  
Whether you're in the market to buy or are in the mood for a bit of dreaming, go check it out at cirrusaircraft.com!