AvPlan EFB: Flight Planning Made Easy
Recreational Aviation is a well-known early adopter of technology, from modern engines such as the Rotax 912iS to a myriad of fully appointed glass-cockpit, air-conditioned, ballistic-chute equipped aircraft. Having embraced the technological advances of the late twentieth and early twenty first century, it is not surprising that the use of electronic flight bags (EFBs) is extremely popular among RA-AUS pilots.
Words & Images: AvPlan Australia
At AvPlan EFB, we are proud to include several RA-AUS and recreational pilots as staff members in both the development and support teams. Between us, we've flown Foxbats, Jabirus, Tecnams, Savage Cubs, Eurofoxes, Sportstars, Powered Chutes and all manner of home-builts. As RA-Aus pilots (and an instructor) ourselves, we understand your EFB needs, which is why we offer a VFR only subscription designed to give you everything you need to plan your flight, avoid controlled airspace and stay alert with up-to-date weather and traffic services.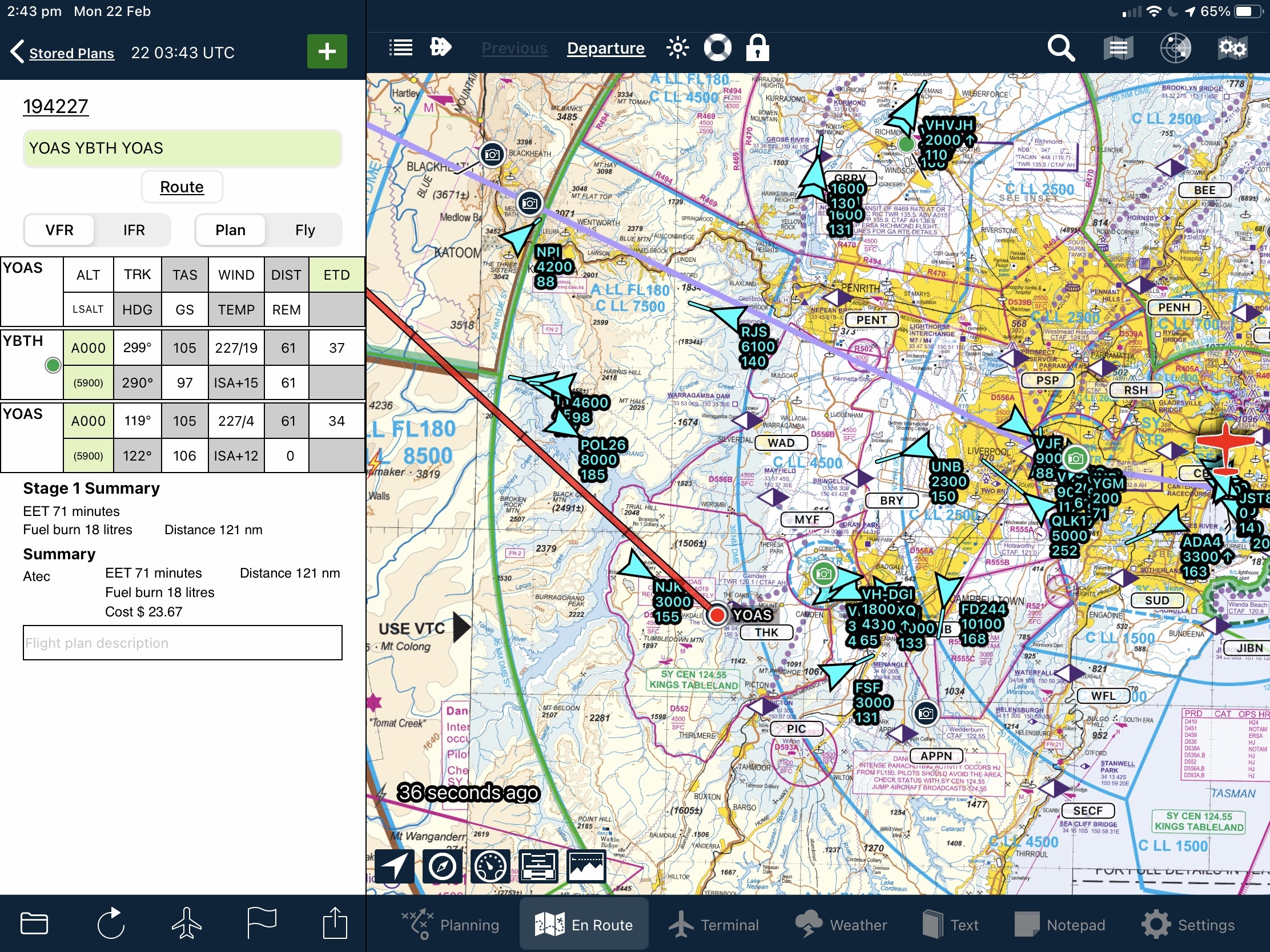 Improving situational awareness is an obsession of ours. We understand the space limitations of smaller cockpits and have placed our focus on bringing the user as much information as possible without ever having to change pages. Almost all in-flight features can be accessed from the map page exclusively, including:
-          All weather radar overlays (rain, cloud, visibility, and ceiling)
-          Traffic - see traffic in your area, including ADS-b equipped traffic operating on the cellular network OR connect your external ADS-b receiver, free of charge
-          Flight Plan – your flight plan is visible at all times on the left-hand side of the page
-          Airport information – tap an airport to find frequencies, weather information (including plain English TAF and METARs) NOTAMS and charts
-          Aerodrome diagrams accessible on the map by simply pinching in on desired airport
-          Notification alerts for CTA, terrain, battery level and frequency changes
-          Synthetic vision, fuel availability, profile view, obstacle database, terrain database
We also understand the beauty of simplicity, bringing the user the ability to create, build and file a flight plan with minimal input.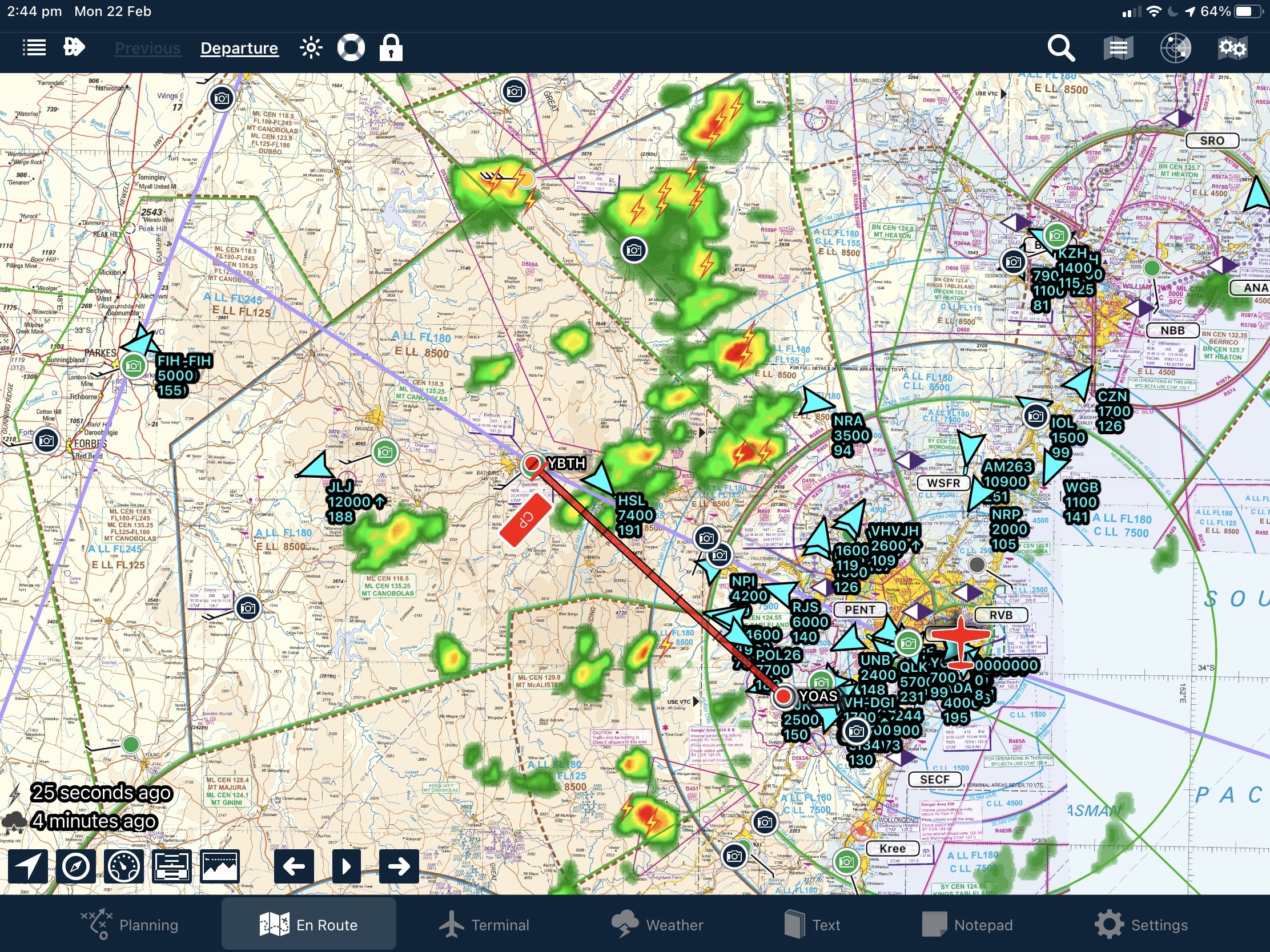 One Tap Planning
With planning at the heart of what we do, it has never been simpler to create a flight plan. Simply tap on the map to add the desired airport to the flight.
Tap on our altitude optimiser and we'll find the best altitude for you to save time, or money on fuel costs.
Simple weight and balance calculator – just fill in the load sheet and add fuel.
Double tap on any airspace to find out its activity periods.
Add and delete user waypoints with one tap.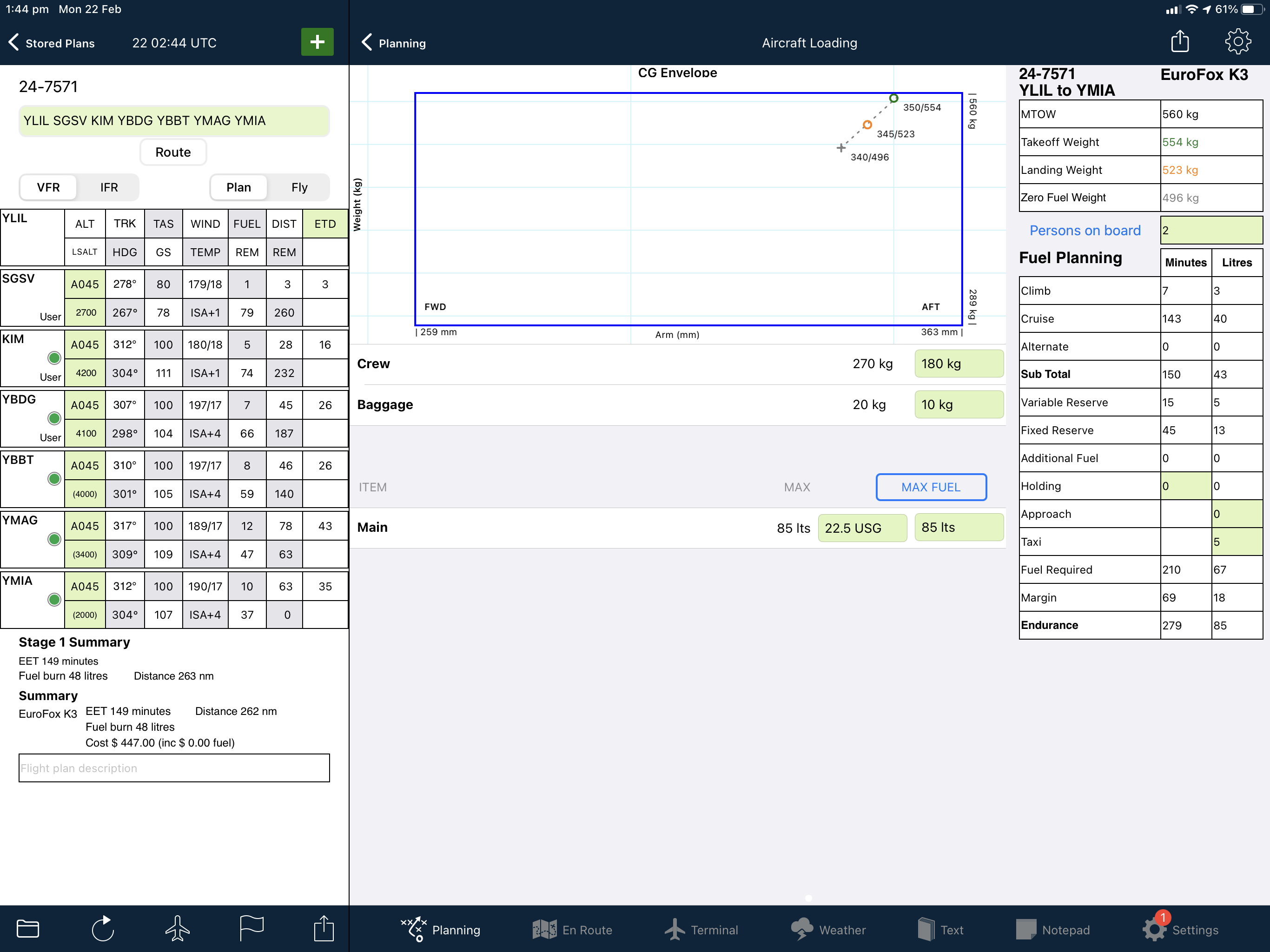 One Tap Filing
With direct NAIPS integration, AvPlan EFB allows the user to file a SARTIME or complete flight planning, with an interactive system that auto-fills as you plan. Simply add your SARTIME and file!
One Tap Data Management
We know that Australia is enormous, so we allow you to manage your data by area. Simply tap on the region you'd like to download, and we'll bring in everything you need and store it on your device. You can even set your iPad up to download data automatically, so you're always up to date.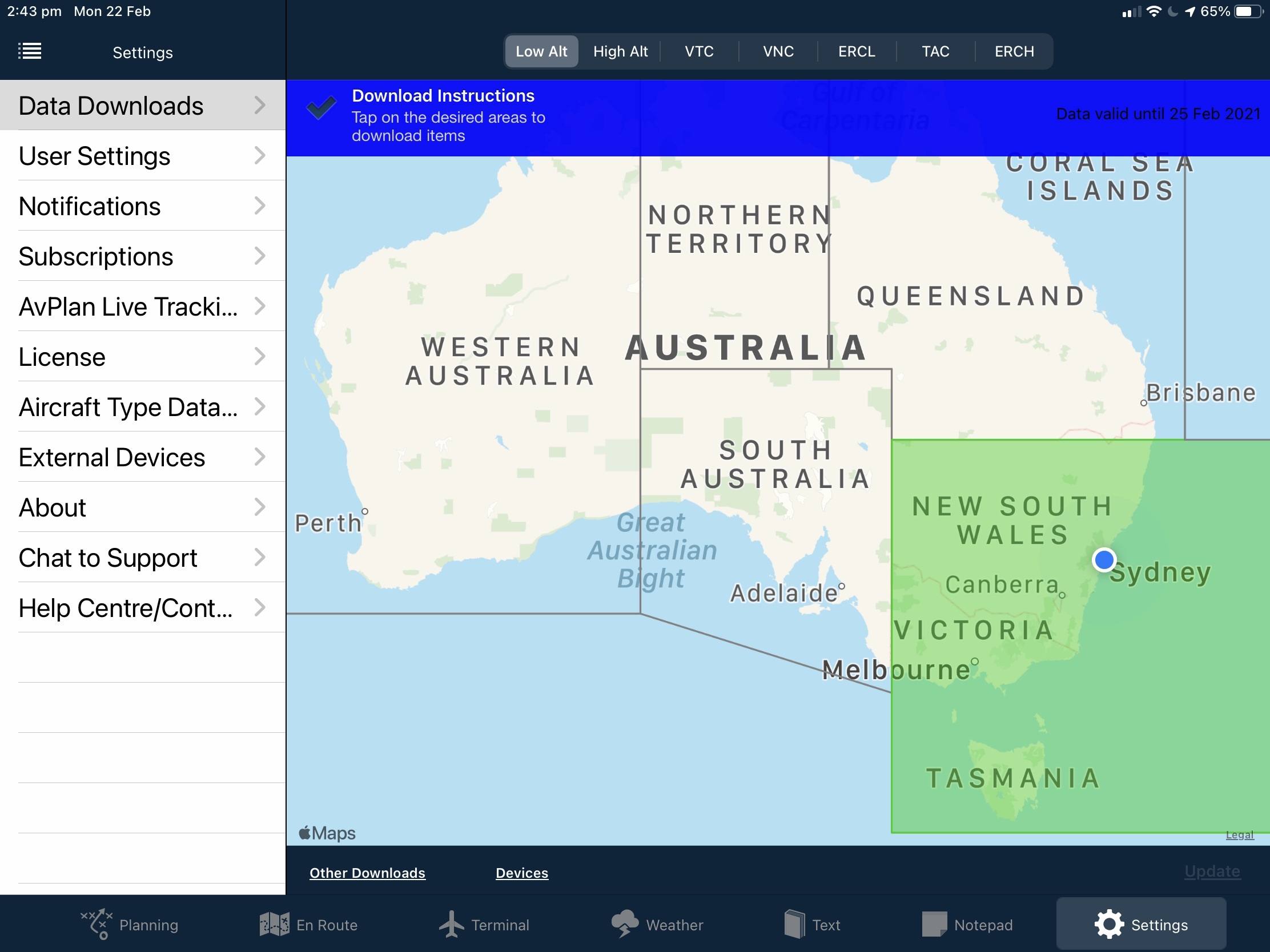 One to One Support
We are the industry leader for EFB support services. With a full time help desk, you may always contact us by email, phone or via the in-app chat function. We also conduct regular webinars, and (in non COVID times) regular seminars, as well as producing a weekly newsletter of user tips and tricks from the team.
We also offer a range of Enterprise options for flying schools, clubs, and businesses.
To try AvPlan EFB FREE for 30 days, download the app from the App Store or Google Play.
This article is sponsored by AvPlan Australia