Air Safari
Words: Ed Jones & Sophia Blakebrough | Images: Sydney Social Flying 
There's a mob called "Sydney Social Flying Club" (SSFC), they're a bit like a touring company. SSFC put air safaris together, taking care of ground arrangements - dates, accommodation, food and things to see – for pilots and friends to jump on board and meet others on an adventure. We called Chris Muller at SSFC and collated their 2022 annual air safari calendar for you to take your pick.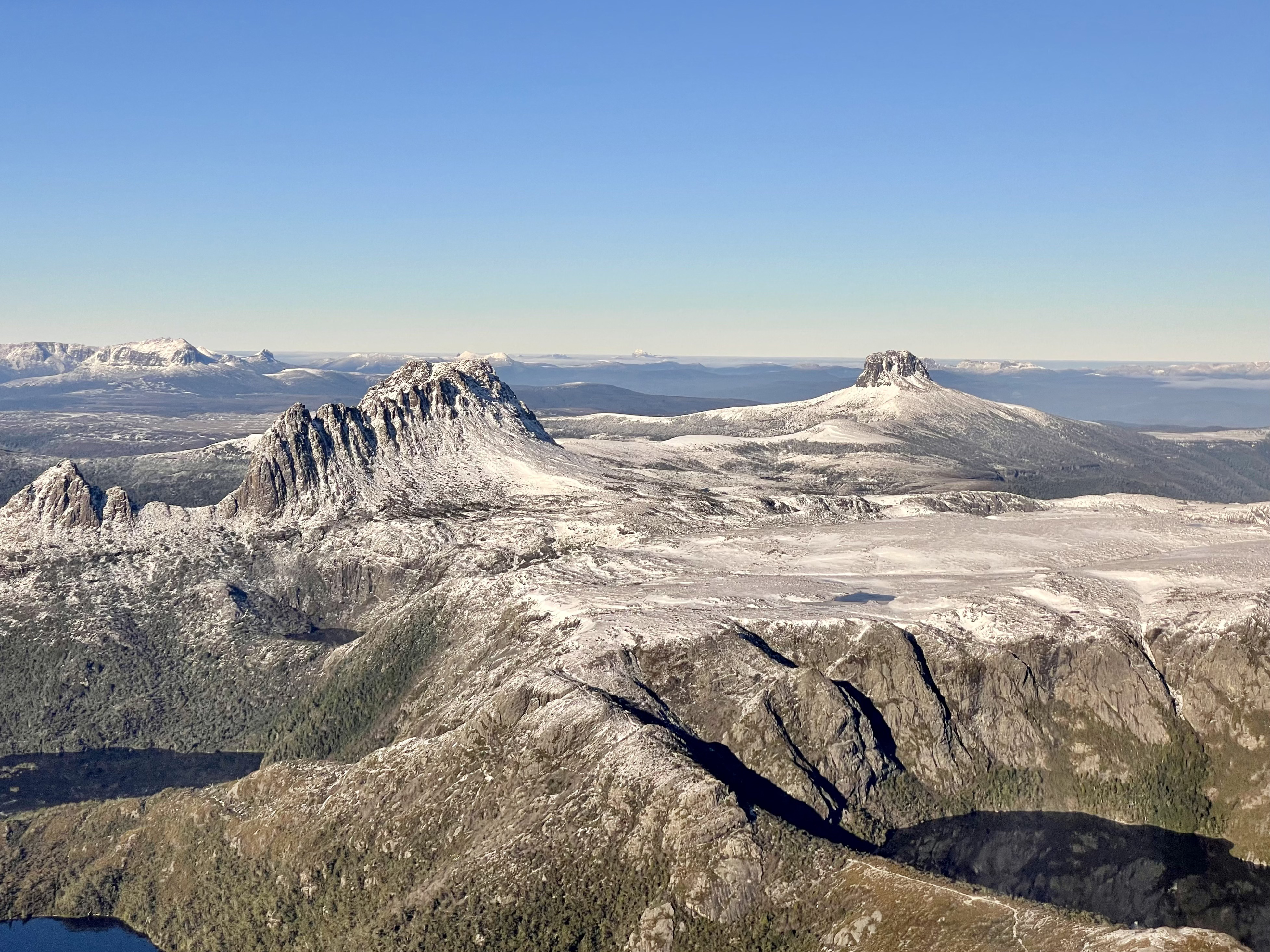 Initially the group will meet in Devonport, before journeying off to tour Cradle Mountain and Dove Lake, along with a side trip to the Leven Gorge. 
You'll have the chance to fly over the incredible Cradle Mountain, one of Australia's most iconic areas of wilderness. You'll fly the north-west coastline to King Island, seeing The Nut at Stanley and the Hunter Islands before a 40nm jump to the south of King Island. You'll enjoy a Friday night meal at the King Island Golf and Bowling Club, where local crayfish is usually available.
The Saturday is spent on a guided tour of the Island, where we visit the King Island Dairy, Shag Lagoon, Quarantine and Disappointment Bays, Lavinia Beach renowned for its surf breaks, and the Cape Wickham Lighthouse - the tallest in the Southern Hemisphere. If time permits, you will also see the dramatic Seal Rocks and the Calcified Forrest to the south.
On Sunday, the route to Flinders Island is more or less the reverse of the one on Friday, and then continuing eastward over the mouth of the Tamar River, before heading north to Cape Barren and then Flinders Islands. Whereas King Island is relatively flat, Flinders Island is quite rugged.
Monday's tour will take you as far north as Killiecrankie, also visiting Wybalenna, Patriarchs Wildlife Sanctuary and Mount Strzelecki.
Estimated price is $1,900 per person double or twin share or $2,300 single occupancy. includes all accommodation, airport transfers, tours and breakfasts and dinners on Flinders Island.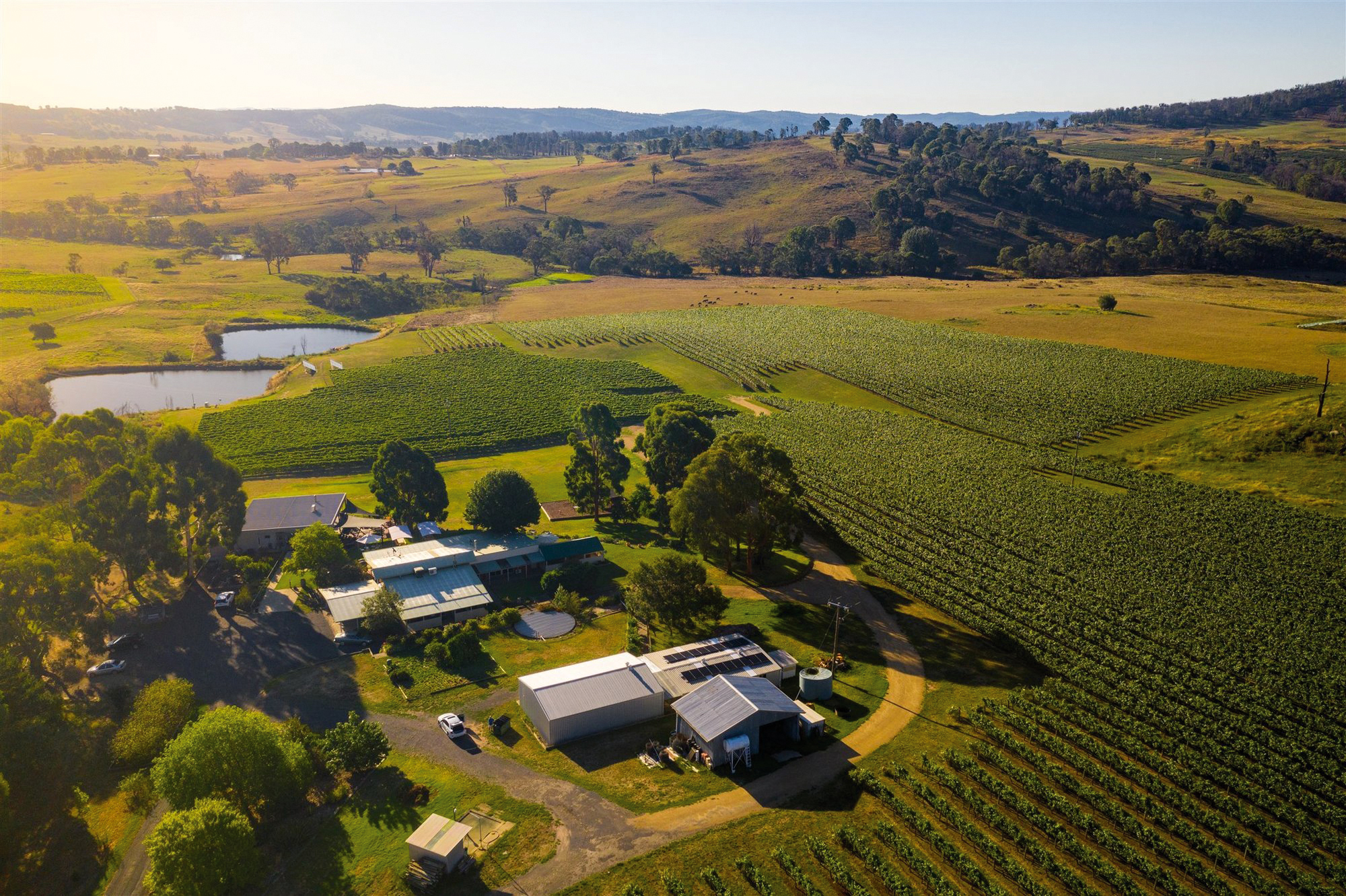 Southern NSW Air Safari | 4 Nights | 4 - 8 April
Experience the best of southern NSW with a journey from the south coast to the junction of the Murray and Darling Rivers!
This 4-night air safari will take you through from Merimbula on the NSW south coast, through to Wentworth on the junction of the Murray and Darling Rivers, ending up in Griffith.
You'll have a wide choice of optional activities along the way, including a rigid inflatable boat cruise out of Merimbula, local tours that include winery visits and lunch at Tumbarumba and Griffith, or just a casual stroll around Wentworth. 
The Safari commences with a cruise from Merimbula past the pristine coastline, spotting the odd common and bottlenose dolphins, Australian fur seals, penguins, flying fish, sunfish, turtles and many species of sea birds. Ritzy Wine and Tapas Bar will host the evening's meal, with drinks and cocktails of your choice. 
You'll fly out to Tumbarumba, being collected from the airport then enjoying a visit at Courabyra Vineyard for lunch and wine tasting. The climate of the Tumbarumba region is perfect for producing premium sparkling and table wines.
There will be time to visit landmarks such as the Hume and Hovell Track, Paddys River Falls, Pooncarie on the Darling River to watch Paddle Steamers, the Wentworth Gaol, Pioneer Village and Junction Park, Colabria winery, Yarram Wines and a guided history tour!
If you're looking to continue your trip, you can venture to Mudgee for the Mudgee in Autumn weekend.
Estimated price is $X,XXX per person double or twin share or $X,XXX single occupancy. includes all accommodation, airport transfers, tours and…..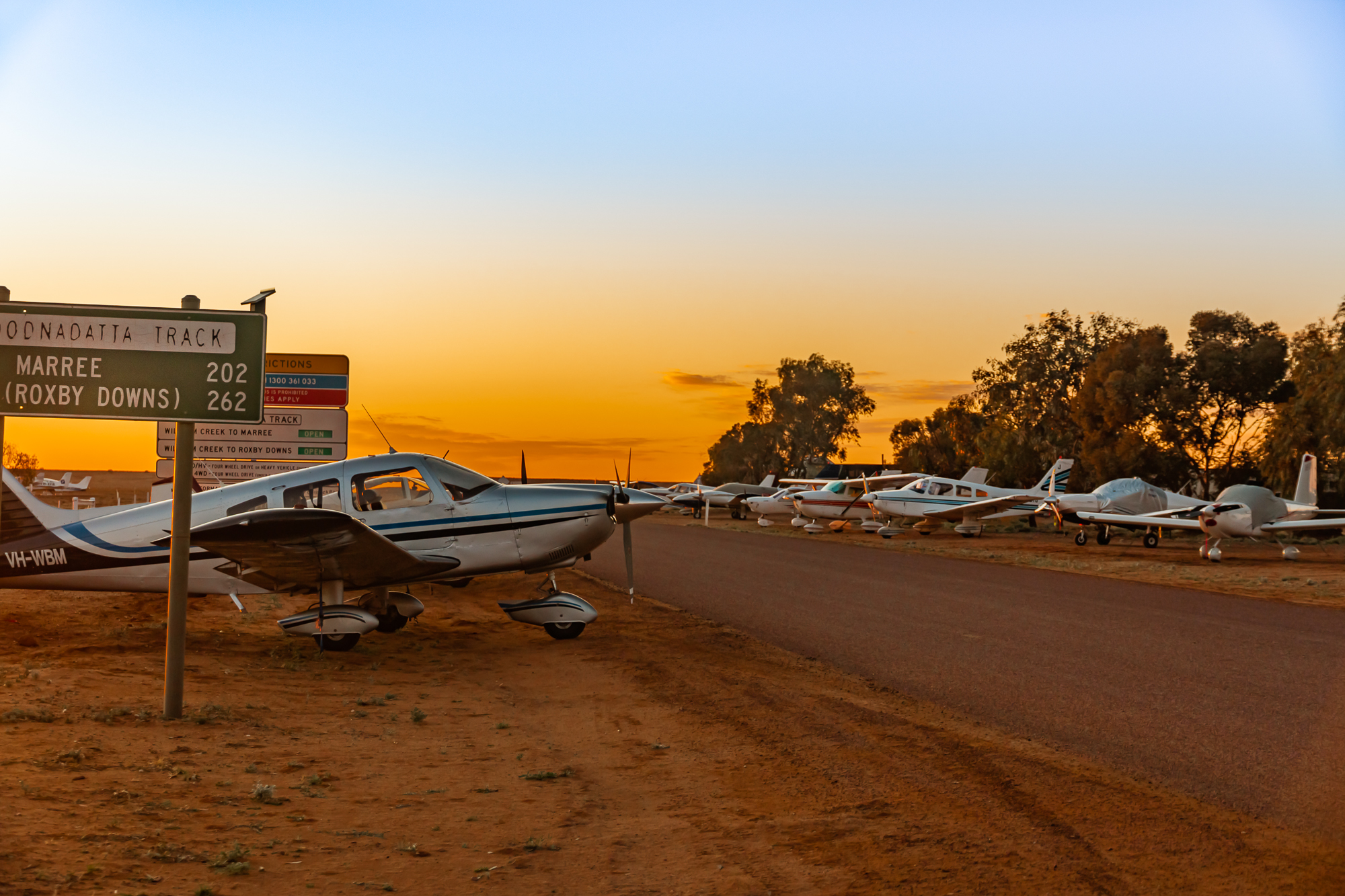 William Creek Air Safari | 6 Nights | 21 - 28 May
Journey to Central Australia, and experience Australia's iconic outback. You'll be departing Coonabarabran to the Siding Springs Observatory, with ample time to wander Australia's major astronomy facility. You'll have a variety of dinners options within easy walking distance before a mid-morning departure to Thargomindah (home to Australia's first electric street lighting, and third in the world for hydr-electricity), via Bourke for fuel if you need.
Then journey to Innamincka with a visit to historic Dig Tree at Nappa Merrie (Burke and Wills Dig Tree).  The first is the famous Dig Tree with instructions on how to locate the food cache blazed into it.  About 30 metres downstream, is the second, the Face Tree which has Burke's face carved into it. This was done in 1898 by John Dick. 
After a brief flight to Innamincka, stroll along the bank of Cooper Creek then fly on to William Creek over Kati Thandra (Lake Eyre), the lowest natural point in Australia.
The William Creek Hotel was established in 1887 as a boarding house.  It became a stop on the old Ghan in 1888, and received its hotel licence in 1935.  We'll journey further south-west for the Painted Hills, located on Anna Creek Station - the largest cattle station in the world. The Hills are a sandstone outcropping of vivid colours that emerge suddenly out of the desert and are a result of 50 million years of climate change that have laid bare the desert's oxidised rock strata.
En-route to Arkaroola we'll fly over Marree Man — a 4km tall modern geoglyph depicting an Australian indigenous man with a boomerang or stick, then take an opportunity for a half day Ridgetop tour (the oldest part of the Flinders Ranges, much of which is granite, includes some even more ancient sedimentary rock that was laid down in an ancient sea nearly 1,600 million years ago).
Photo opportunities on this tour include Freeling Heights, a ring of saw-toothed blue mountains that fringe the Mawson Plateau and the 1,000 meter-deep Yudanamutana Gorge.
You'll journey through White Cliffs and, if time permits, stop at Broken Hill for fuel and a look around. White Cliffs, is Australia's oldest commercial opal field. It is one of just a few places in the world where white opal is found and most famous for its rare 'pineapple' opals.  After a hearty breakfast it is time to say good bye to your fellow travellers and set off for home.
Estimated price is $X,XXX per person double or twin share or $X,XXX single occupancy. includes all accommodation, airport transfers, tours and…..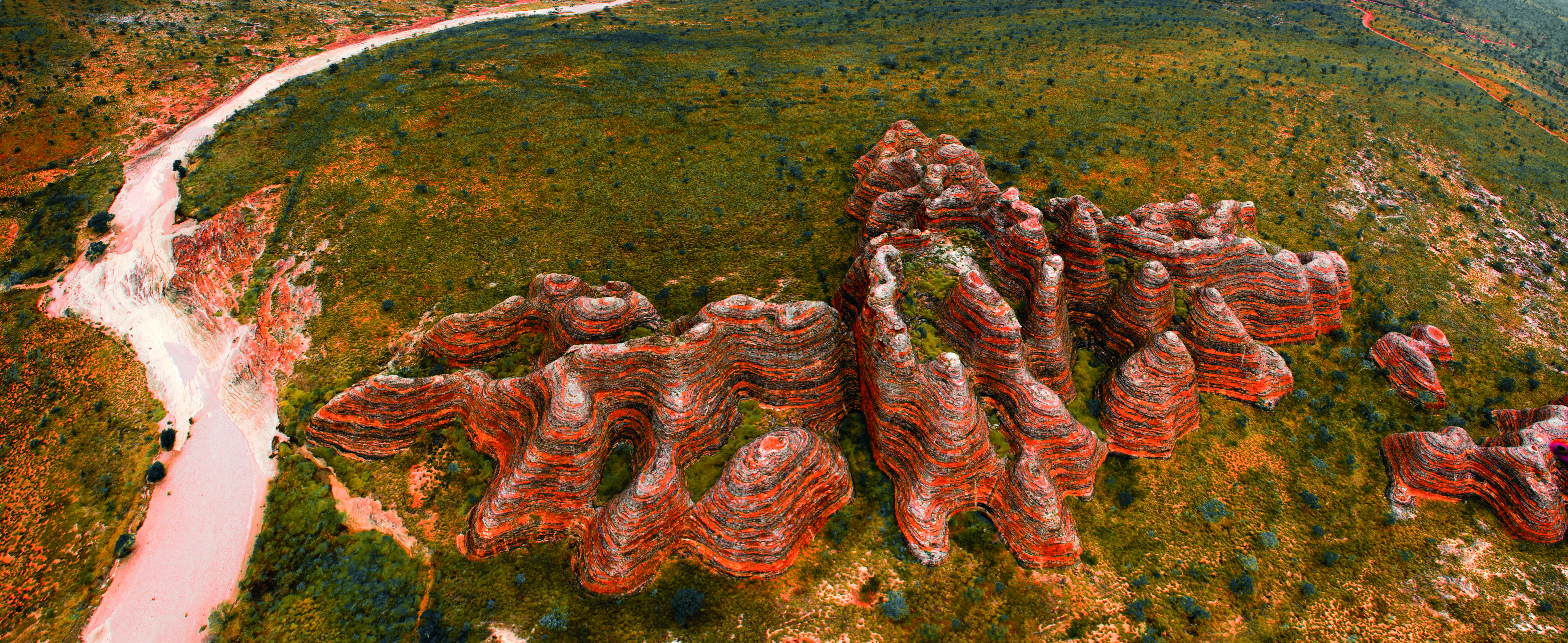 Kimberley Air Safari | 14 Nights | 8 - 26 June
Tour the remote and stunning Kimberley's in the comfort of your aircraft! The starting point for this adventure is Drysdale River Station, in the heart of the Kimberley's. Just getting here is an adventure, with two overnight stops at Thargomindah and Barclay Roadhouse arrangements in place.
Two nights will be spent at Drysdale River Station and on the day after arrival, you visit Kalumburu. After morning tea at the Mission, you are taken for a guided tour which includes viewing Aboriginal Rock Art.
The next couple of nights will be spent at Broome and Derby before three nights at Cygnet Bay Pearl Farm – a truly magical spot. The visit to Cygnet Bay is timed for the full moon, providing the tidal movement to expose the waterfall reef. You'll be able to enjoy a short flight from here to the Horizontal Falls, at its best when the tidal range is the greatest.
The route to Horizontal falls takes you over Buccaneer Archipelago. The staircase to the moon illusion over the tidal flats also happens around this time, and Cygnet Bay has a perfect location to witness this, accompanied by drinks and platters of delicious food.
From Cygnet Bay it is on to Kununurra for two nights, where on the rest day you will have the option of a Lake Argyle cruise. The Kimberley meander continues when we travel westward again to Mount Elizabeth Station for two nights.  A significant dogleg could take you via the mighty King George Falls, and a drop into Faraway Bay. Mount Elizabeth Station will be the staging point for the Mitchell Plateau Airstrip, where you are helicoptered to Mitchell Falls. We'll finished with two nights at El Questro for the Emma and Chamberlain Gorge tours, onto the Bungle Bungles for the majestic Chamberlain Gorge. For the return trip, overnights at Alice Springs and Broken Hill have been planned.
Estimated price is $6,500 per person double or twin share or $7,000 single occupancy. Includes all accommodation, airport transfers, tours, Mitchell Falls helicopter transfers and many meals, - including the Cygnet Bay Staircase to the Moon party.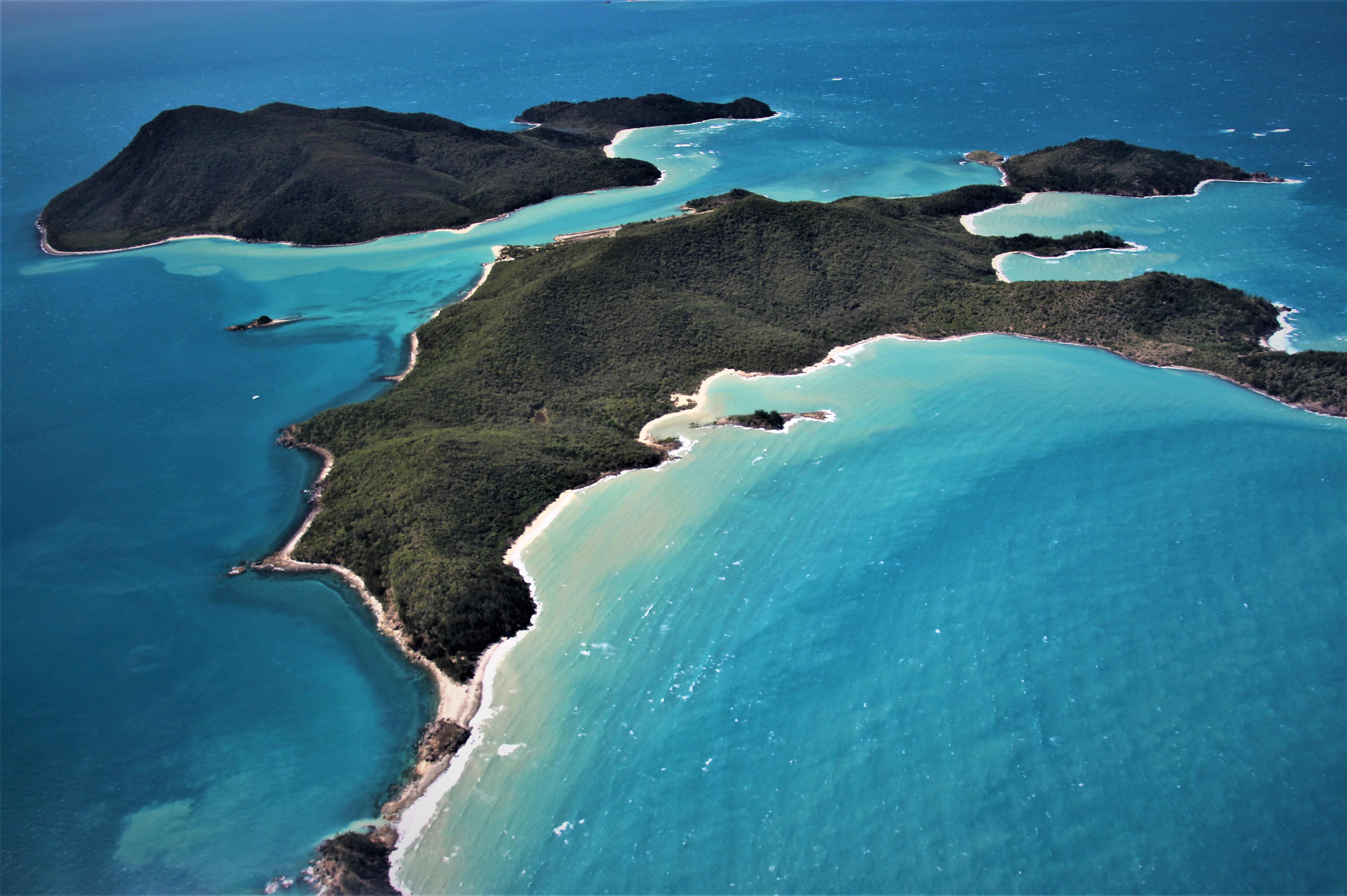 Cape York Air Safari | 14 Nights | 6 - 20 August
Follow the Queensland coast to Cape York, tracking home via the outback! Starting in Caloundra and staying at the Ocean Views Apartments, we'll stock up for the following fortnight and visit the Queensland Air Museum. You'll take the scenic Shute Harbour coastal route, tracking via Noosa, Double Island Point, Hervey Bay and Agnes Water for scenery. You'll have the option to fly via the Whitsunday Islands before a rest Airlie Beach.
Next, sit back and enjoy a private cruise through the islands, inlets and beaches of the Whitsundays, including lunch and Whitehaven Beach for snorkelling. Staying at the Airlie Beach Hotel, you're a short stroll from the village. We continue to Cooktown, with an option to detour over the Whitsunday and Hook Islands. Hinchinbrook and Dunk Islands, Cairns, Port Douglas and Cape Tribulation are options along the way.  
Relax and spot the odd crocodile on a sunset and dinner cruise on the Endeavour River, then tour the Grassy Hill Lookout and James Cook Museum before flying out to Horn Island and later having the opportunity to view Cape York from the air.  
We'll have a pre-dinner introduction to the Torres Strait Island culture before stopping the next day at Badu Island and the Badu Art Centre. Onward to Mer (Murray) Island for an island tour, our flight route takes us over reefs and islands on the way to the Seisia Wharf for a 4WD tour. The tour goes to the tip of Cape York, and includes local indigenous communities, Somerset Beach the original settlement in Cape York, and World War II plane wrecks at Injinoo Airfield.
After three nights on Thursday Island it is time to travel south. We'll be stopping at Merluna Station and Sweers Island, before flying to Adels Grove (30 hectares established by Albert de Lestang, a French biologist, as an experimental botanical garden in 1920).
You can then cruise Lawn Hill Gorge or do a Boodjamulla (Lawn Hill) National Park tour, or join the Riversleigh fossil field tour – the richest mammal fossil site in the world.
The final night in Gulf country will be spent in Karumba, with rich aviation history to explore and host of beautiful sunsets. The return trip will include Longreach, and possibly Cloncurry or Lark Quarry for fuel – and to learn about a dinosaur stampede from 95 million years ago.
There is no shortage of things to do in Longreach, before our final night to Ray Station - one of very few properties in Australia that has never changed hands. A comprehensive tour of the station and a campfire dinner is included, a fitting final evening and an authentic outback experience.
Estimated price is $X,XXX per person double or twin share or $X,XXX single occupancy. includes all accommodation, airport transfers, tours and…..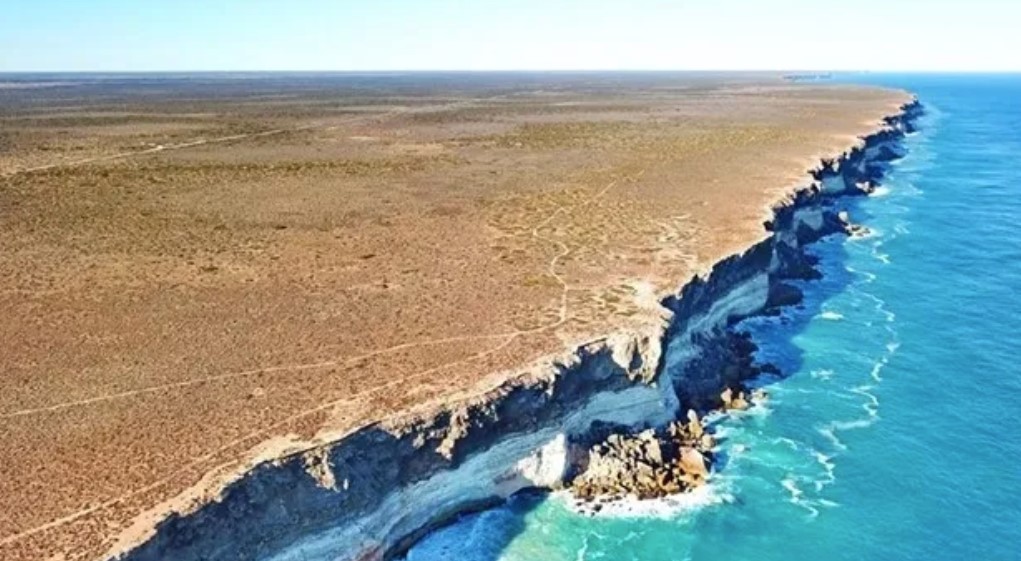 Golden West Air Safari | 14 Nights | 10 - 24 September
Fly the Great Australia Bight and back! Meeting in Renmark  on the Murray River, we'll start at the prosperous town in the heart of rich Riverland area where you can enjoy a variety of local produce. And hire a bicycle/canoe/kayak along the riverbank. We'll then take to the skies via the coast to the Nullabor Roadhouse then overfly the Bunda Cliffs, a renowned for migrating Southern Wright Whales.
You'll tracking south-westerly to Esperance, enjoying Cape Arid to Cape Le Grand and overflying the scenic Recherche Archipelago, consisting of nearly 100 untouched islands. After 1,000 nautical miles there'll be time to rest here. French explorers are credited with making the first landfall nearby, naming it and other local landmarks whilst sheltering from storms in 1792. The town itself was named after a French ship, the Espérance (French for 'hope').
From here, you can visit Woody Island, or for the anglers, a fishing charter may be of interest. A short flight in time for lunch at Albany will be provide interesting insight into rich military history – The afternoon's history tour will tell Albany's story of life in 1826 as a British Military Outpost and oldest town in WA.  The military connection has continued.  40,000 ANZAC troops embarked from there late 1914.  One third did not return home. During WW2 the US Navy established an Auxiliary Submarine Base at Albany.
Onward along the Rainbow Coast to Cape Leeuwin, the most south-westerly location on the Australian continent, you'll then head north to Margaret River for two nights. Geological features such as the Natural Bridge and the Gap – all the work of powerful Southern Ocean waves – can be explored, including a highlight tour through local highlights and wineries.
You'll continue to Rottnest Island with a group dinner that evening, the option of relaxing by the pool or joining a catamaran cruise. We'll continue on to east local crayfish at Cervantes, tour the town and trip to Nambung National Park - home to the Pinnacles and your evening's al fresco sunset dinner. There is an opportunity to go whale watching at Carnarvon before a guided tour of 12,000 species of wildflowers, lunch included.
Some of the group will head home today via Kalgoorlie, Ceduna, then via Forrest and Mt Gambier for a final night and a group breakfast. From here, Port Lincoln, Kingscote or Goolwa could be used as journey breaks for fuel and food.
The estimated price is $5,500 - $6,000 single occupancy or $4,400 - $4,600 each for double/twin share. Pricing is dependent on your preferred activities and room options, and includes all accommodation, airport transfers, tours and many meals.