Flight At The Museum
THE PERFECT DAY TRIP FOR HISTORY BUFFS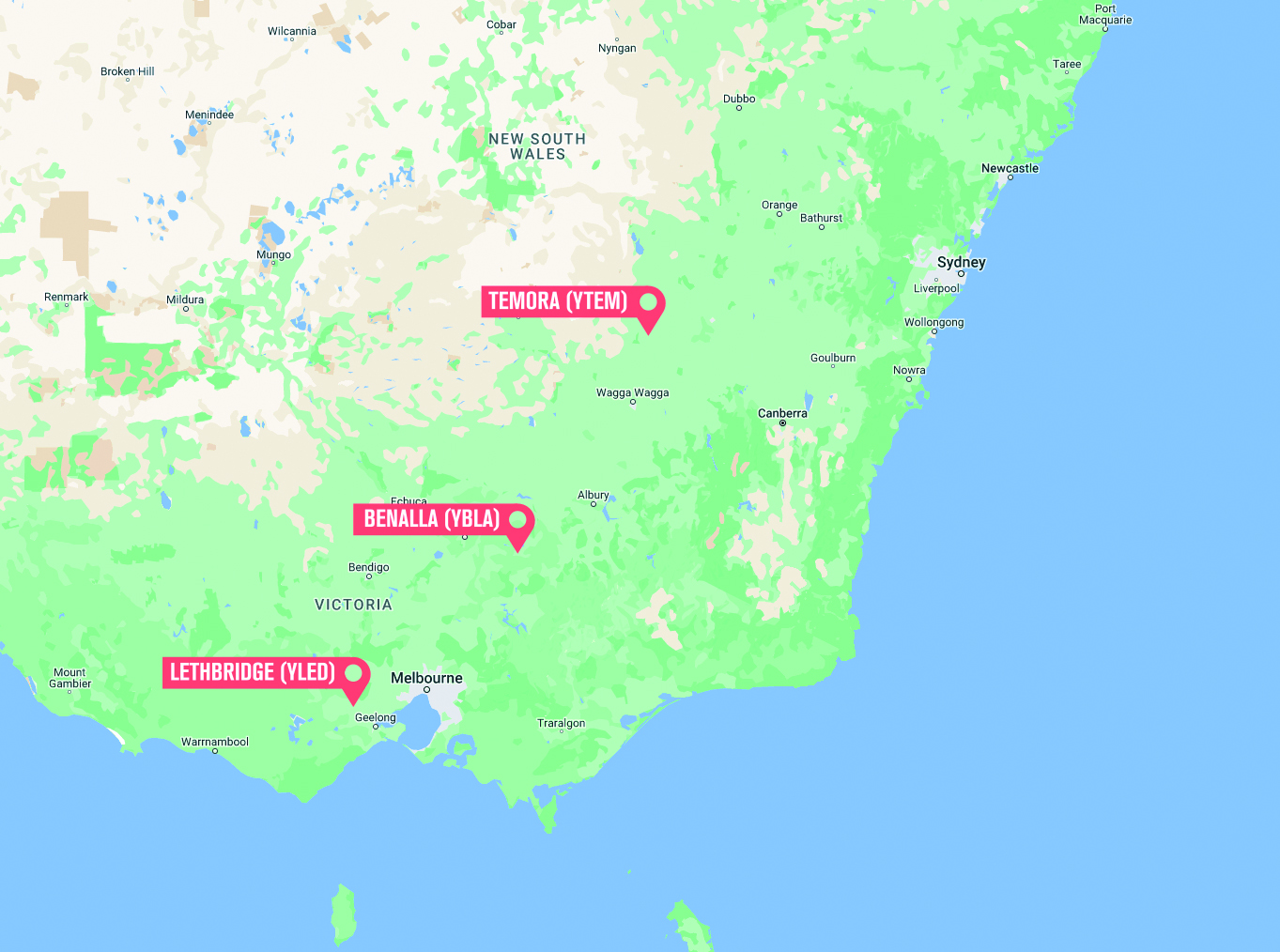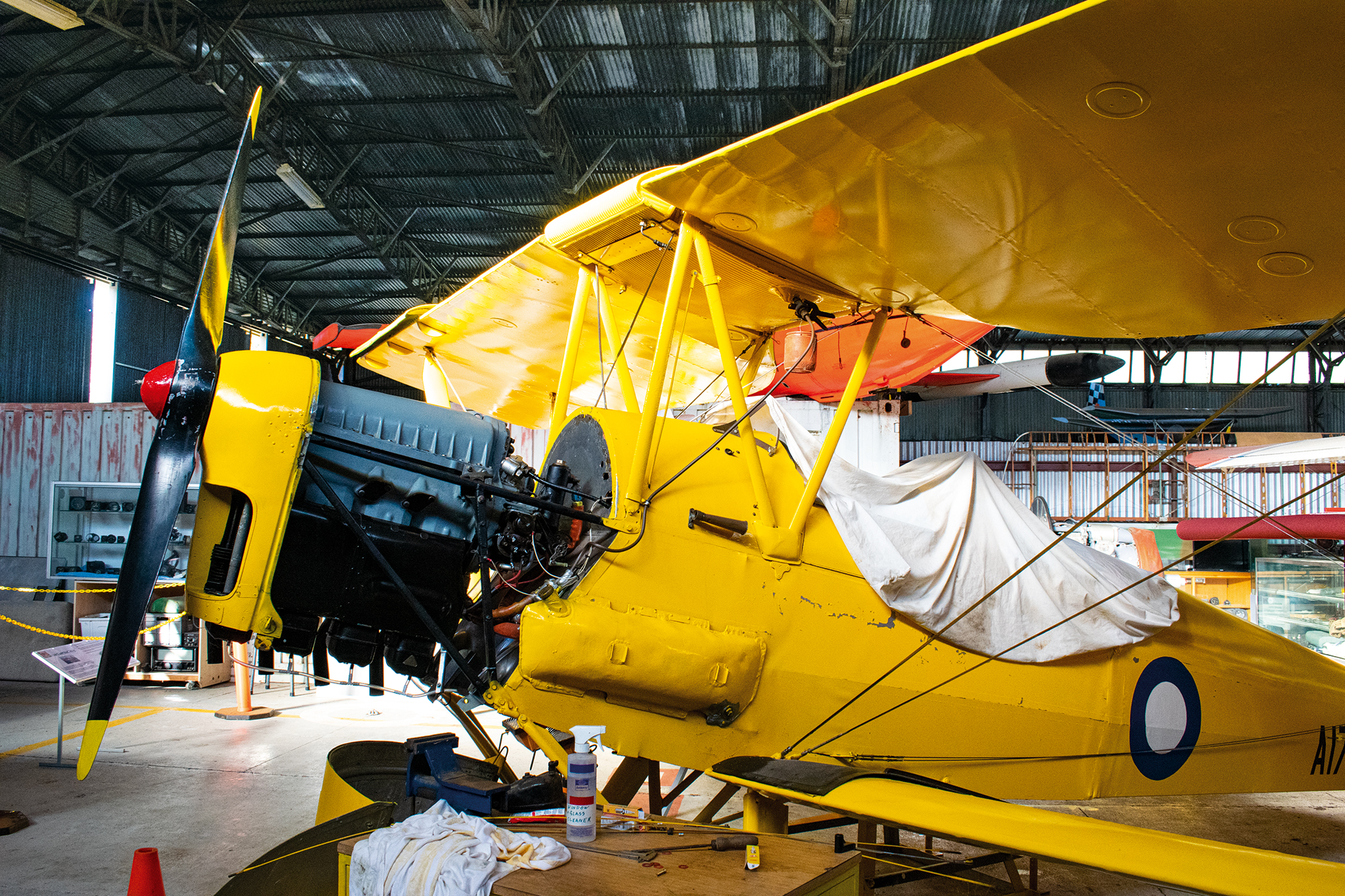 Cross-country flight is a rewarding privilege for pilots — a unique freedom to travel vast distances in short amounts of time. Or long amounts, whatever tickles your fancy. The SportPilot team were en route between NSW and VIC when we stumbled upon the perfect day trip route for aviation enthusiasts and sightseers alike.
Ed Jones and I had been discussing where we'd go if you just had a plane for a day. From our home airport in Lethbridge, plenty of options presented themselves. Following the Great Ocean Road toward South Australia was tempting, as was heading east over the rolling green hills of Gippsland. Eventually I suggested High Country, which piqued both our interests.
Once we pencilled our headings, we looked for things to do en route and nearby our stops – with a preference for what we could achieve on foot. As it turns out, there are plenty of airports that have daytripper gems! Suddenly a plan formed; an aviation museum tour through Benalla, VIC, and Temora, NSW. We would be able to get our scenic glimpse at the snowy mountains of the Victorian High Country, and also indulge our inner av-geeks at a couple of fantastic museums.
A few days later, we met at Lethbridge Airport (YLED) and wheeled out the ever-reliable Van's RV-6. There was some patchy cloud coverage and barely a breath of wind; everything was good to go. Running through our daily and pre-flight checklists, we taxied to runway 28 and made our departure into the cool morning sky.
Our first jaunt of the day saw us threading through a few holes in the cloud, trying to determine the best place for us to sit while skirting around altitude ceilings near Melbourne. As we entered the Kilmore Gap, it became obvious that above the scattered cloud layer would be the way to go, as the billowing white tufts reached down a little too close to the increasingly mountainous terrain for our liking. A short blast above the cloud gave us our first glimpse of the snow-capped peaks of the Victorian High Country out to our right as we came into Benalla, Ed touching us down expertly. At this time of year we were wary of fog, but the runway was in the clear – albeit we stuck to the sealed runway to avoid soggy ground. 
Stepping inside the Benalla Aviation Museum's hangar, you'll be amazed at the variety of aircraft on display.
The Benalla Aviation Museum has a unique connection to Australia's aviation history. The museum – like the entirety of Benalla Airport – was once the location of the Number 11 Elementary Flight Training School (11 E.F.T.S.) for the RAAF, formed in 1941. Responsible for training thousands of pilots for action in World War II, the museum is naturally linked to warbirds, and this becomes obvious before you even enter.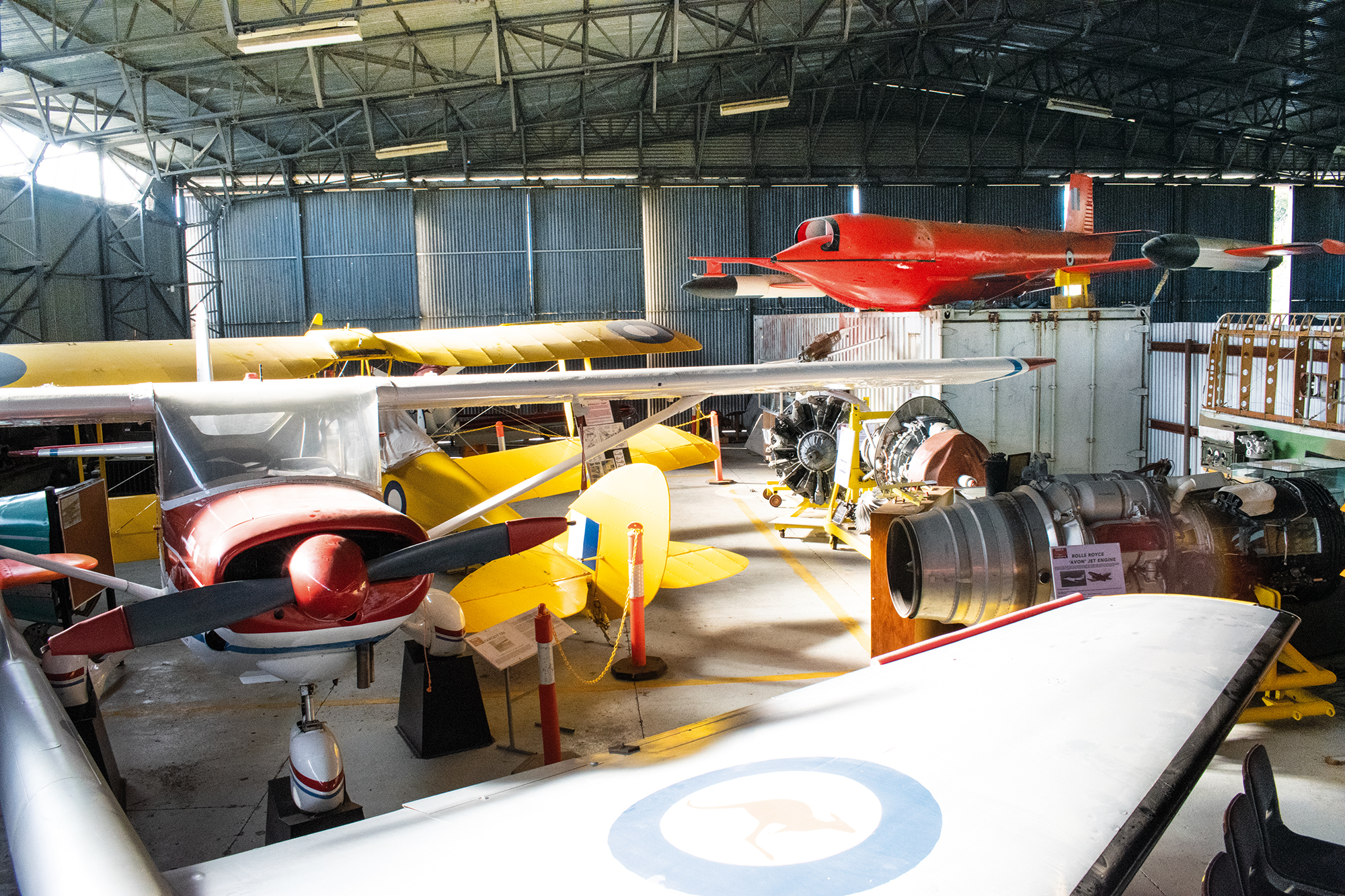 Greeting you at the entrance to the museum are some incredible pieces of Australian military aviation, including a GAF Nomad and a Macchi MB-326 jet trainer used by the Roulettes and their predecessors, the Telstars. Accompanying these two is a pedal car – or should I say pedal plane – made from an old military cargo pod. It's obvious the military ties run deep here, and nowadays the airfield holds many gliders as well.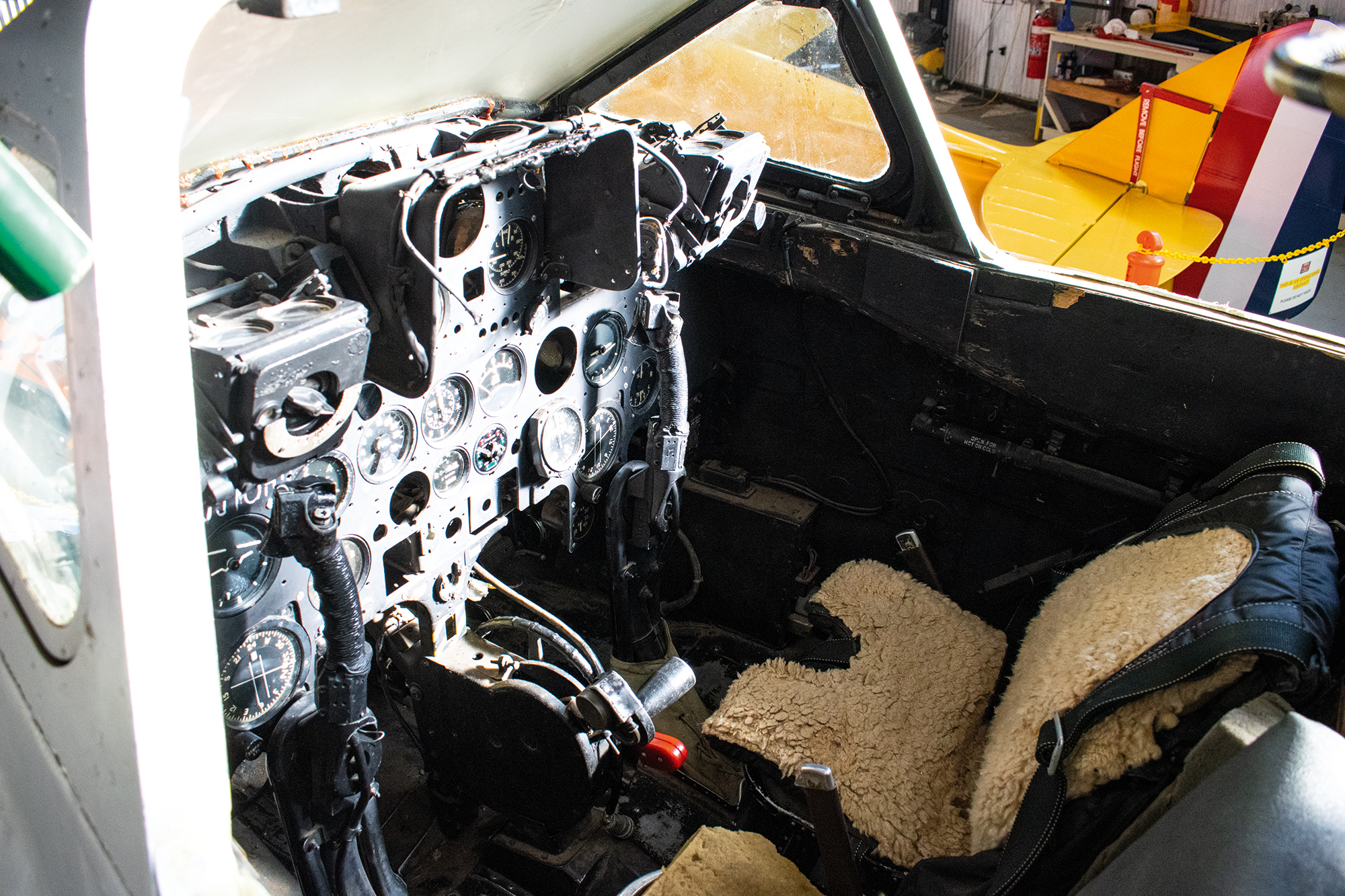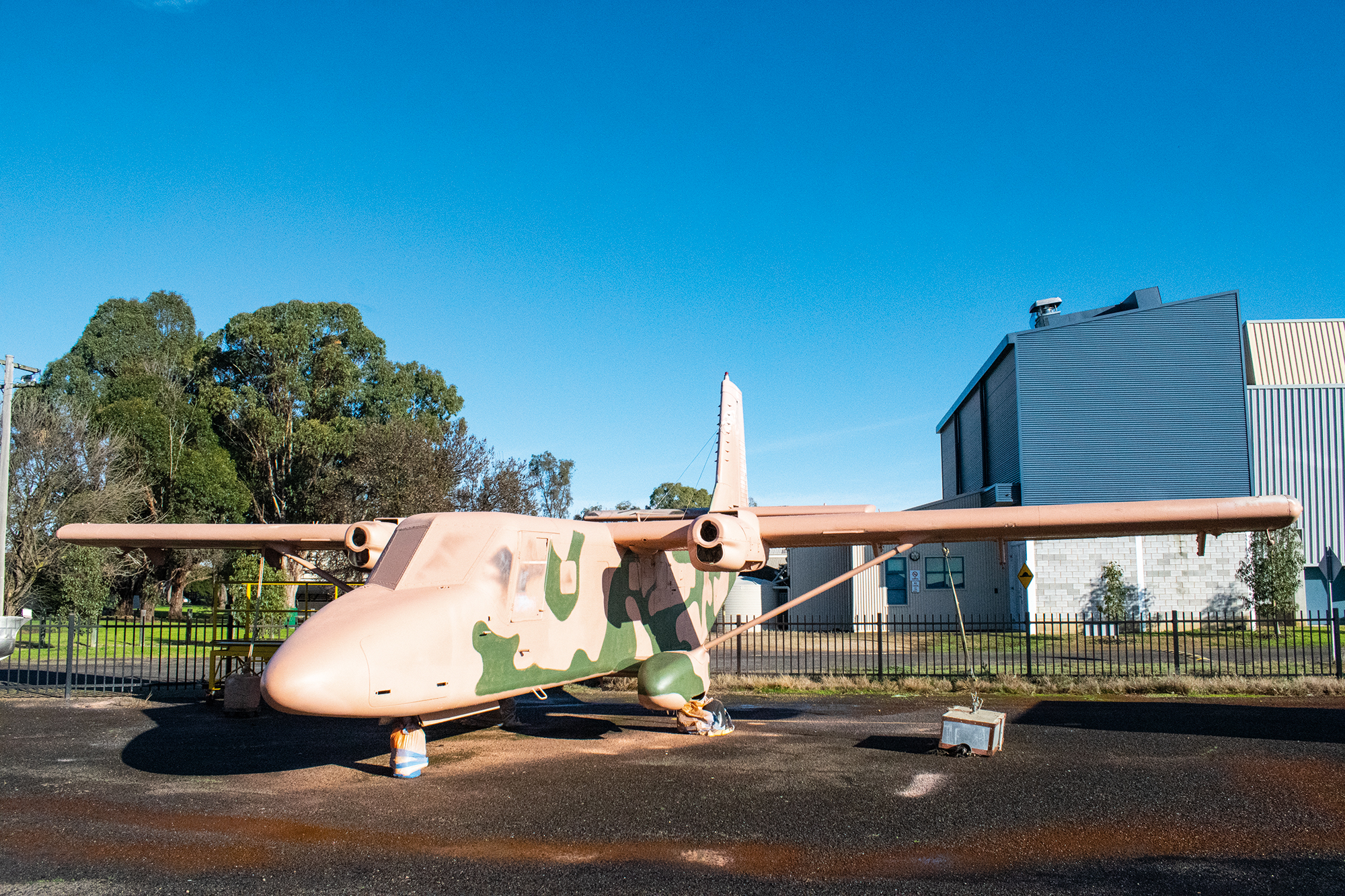 Stepping inside the Benalla Aviation Museum's hangar, you'll be amazed at the variety of aircraft on display. The dual gems in the museum's crown are arguably the de Havilland DH.100 Vampire jet and the de Havilland DH.82 Tiger Moth that is currently undergoing restoration, but every corner of this museum has something different with its own story to tell. Also in the museum's collection is one of the world's first practical flight simulators – the Link Trainer. Designed in 1929, the Link Trainer was capable of simulating roll, pitch and yaw and was used extensively by Allied flight schools worldwide. Be sure not to miss the Australian designed and built Jindivik Drone too, perched atop a shipping container in the hangar. First flown in 1952, the Jindivik drone was one of Australia's greatest aviation success stories, with 502 drones built primarily to tow targets for warships to practise their aim. The drone would make a return after each exercise, subject to their firing accuracy.
After what was probably way too long poring over every nook and cranny in the museum, we realised we had to be on our way. Climbing back into the Vans, we set our sights on Temora, about an hour's flight north for us. Cloud was again the story of the flight, as we made our way above it and headed into NSW.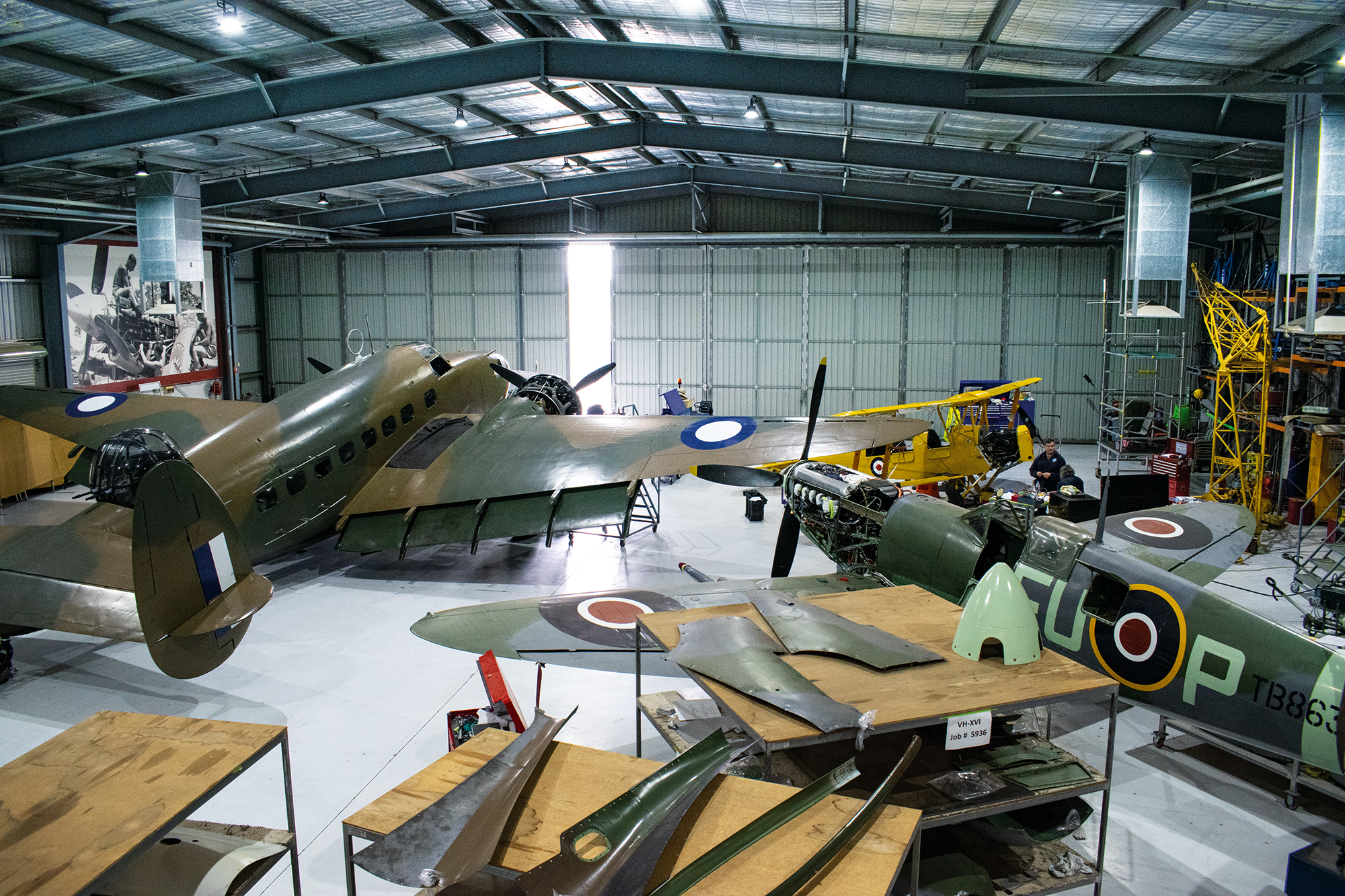 Temora was warm and pleasant, as is often the case during winter in the Riverina. After coordinating with two military meat bombers (two 'Snow Bird' callsigns dropping military parachuters), we parked the Vans and walked across to the entry building of the Temora Aviation Museum. Temora, like Benalla, once served a major role in training Australian pilots during World War II. Home to Number 10 Elementary Flight Training School (10 E.F.T.S) during the war, Temora's airfield complex saw more than 10,000 personnel involved with the school. The entry building to the museum is a testament to this, as it is the original guardhouse building to 10 E.F.T.S, relocated and refurbished for the museum.
Walking in, we met General Manager Peter Harper who took us through the museum. Peter explained the history of the 10 E.F.T.S and how the museum came to be before taking us to a mezzanine floor in the museum's maintenance hangar. Every aircraft in the Temora Aviation Museum's collection is in a jaw-dropping, flying condition. The team here lovingly maintain each one on a regular basis to ensure maximum longevity.
In the hangar today are the museum's Lockheed Hudson multirole aircraft, and one of their two Supermarine Spitfires – the only two flying examples in Australia. We watched as the maintenance team worked away, ensuring these aircraft remain in pristine condition for generations to come.
Speaking of pristine, there's not a better word in the English language to describe Temora's display hangar. You feel as though you've walked into a highend car show. Display lights bounce off the polished concrete floors and the squeaky-clean aircraft that line the hangar's walls – even the signage has an aviation look to it, the exhibition is comprehensive.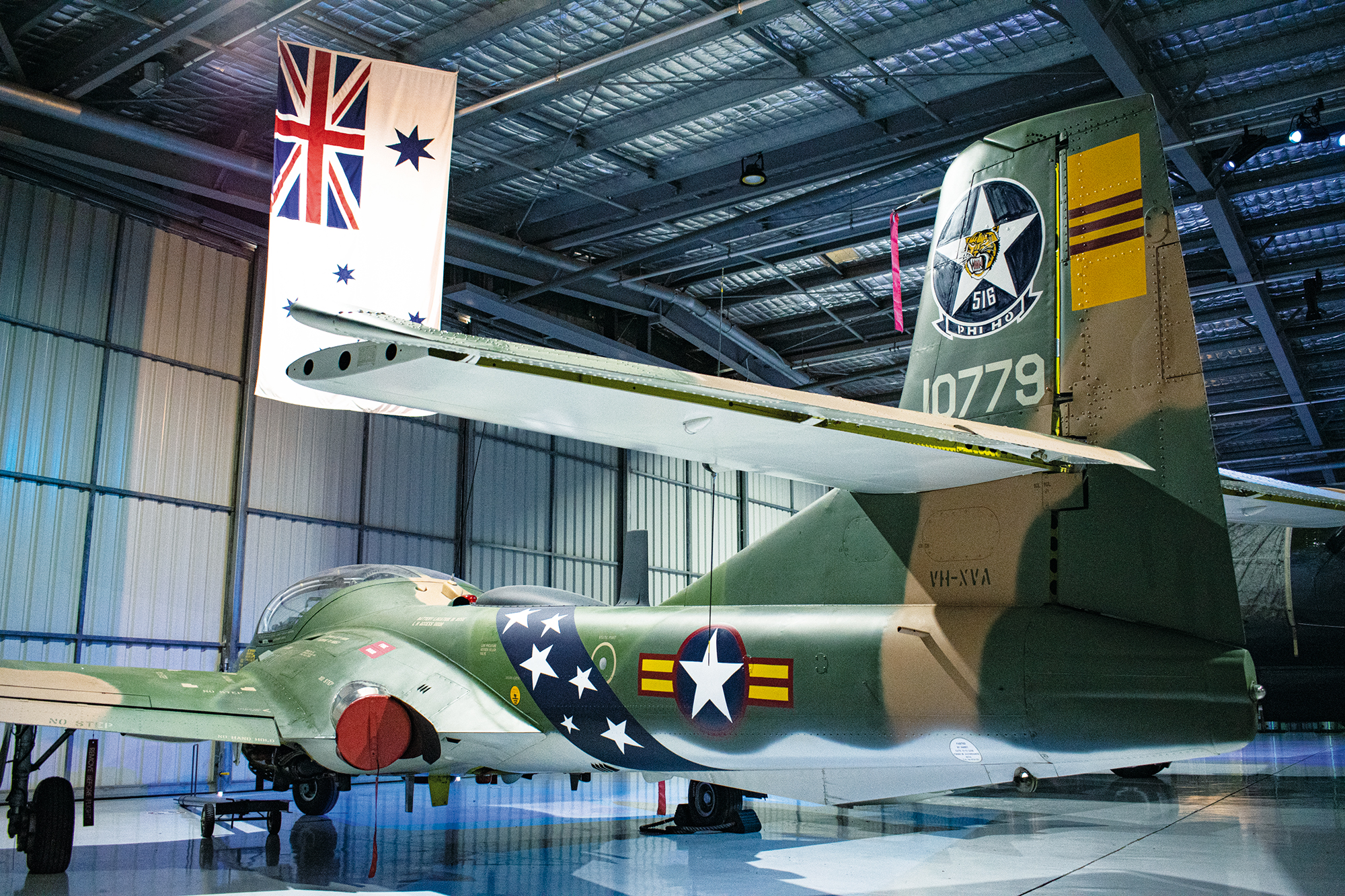 Every aircraft in the Temora Aviation Museum's collection is in a jaw-dropping, flying condition. The team here lovingly maintain each one on a regular basis to ensure maximum longevity.
Peter walked us through each of the museum's pieces, explaining both the history of the aircraft type
and how that particular model came into the museum's possession. Every piece has a story. Personal highlights for me were some of the rarer examples in the collection, including the only flying English Electric Canberra Bomber in the country, a Cessna A-37B Dragonfly and the Gloster Meteor F.8 – the first operational jet to fly with the RAF, and the only flying example of its kind left in the world.
As much as we stood there gawking at these perfectly preserved warbirds, unfortunately there's only a certain amount of hours in a day. It was time for us to head home after a day filled with both scenic flying and incredible history. If you're heading there, call ahead and they'll tell you about accommodation options – if you'd like to stick around.
As we headed back to Lethbridge, I reflected on the day's journey: what a morning, and what an afternoon! The perfect day trip for a bunch of av-nerds, or your average punter. The trip could be completed from either Melbourne or Sydney – not to mention the countless regional centres in between – without keeping you in the air too long or making you push hard to get home in time. If you've got a spare day this weekend and want to explore somewhere new, add this one to your bucket list.